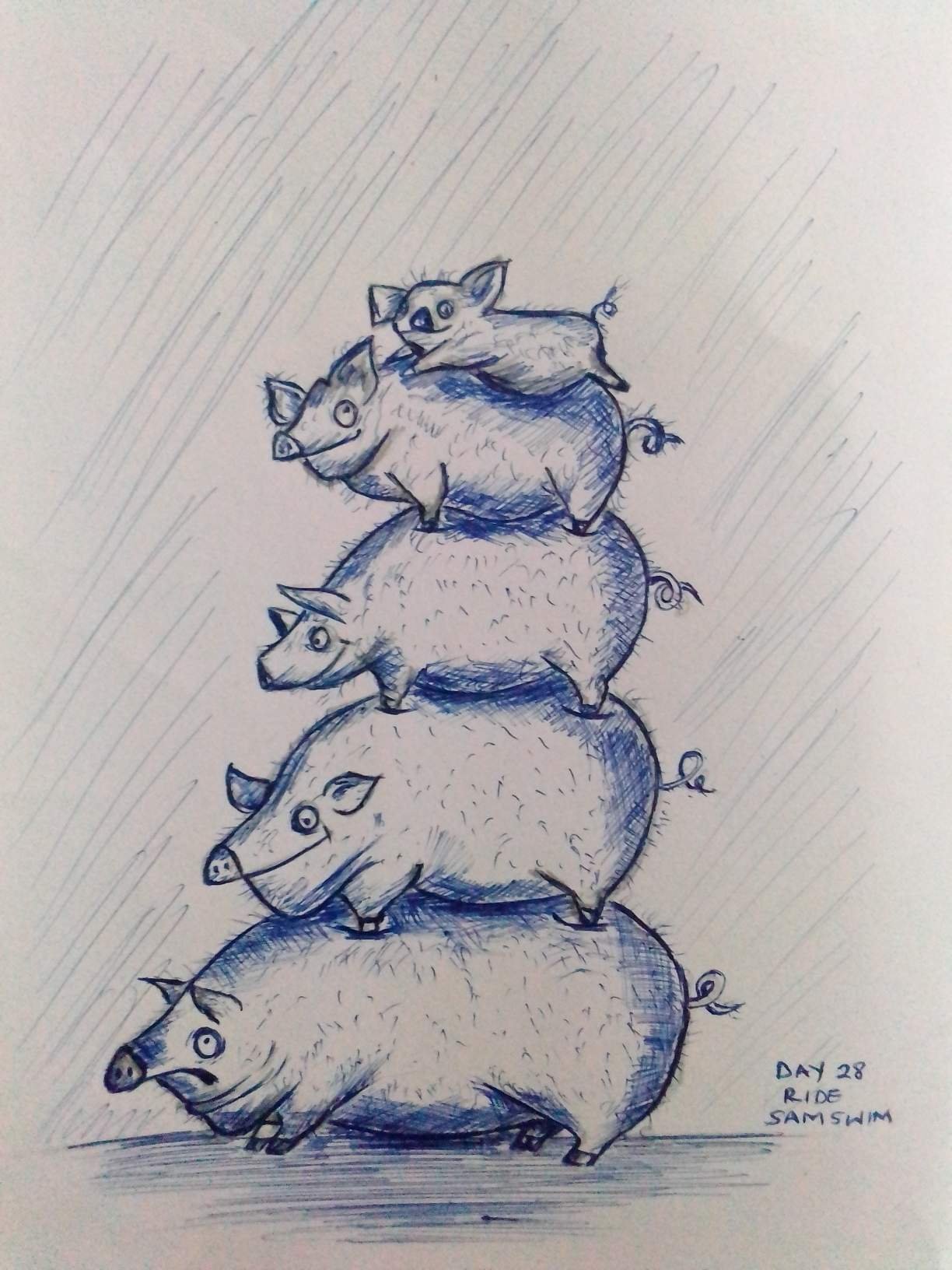 Hello Friends.
For today's Inktober sketch, I decided to make a sketch of a mother pig and her young ones. This is a hilarious sketch and I hope if fits fully for the day's theme "Ride". Here are the stages involved in making the sketch.
Sketch with a HB pencil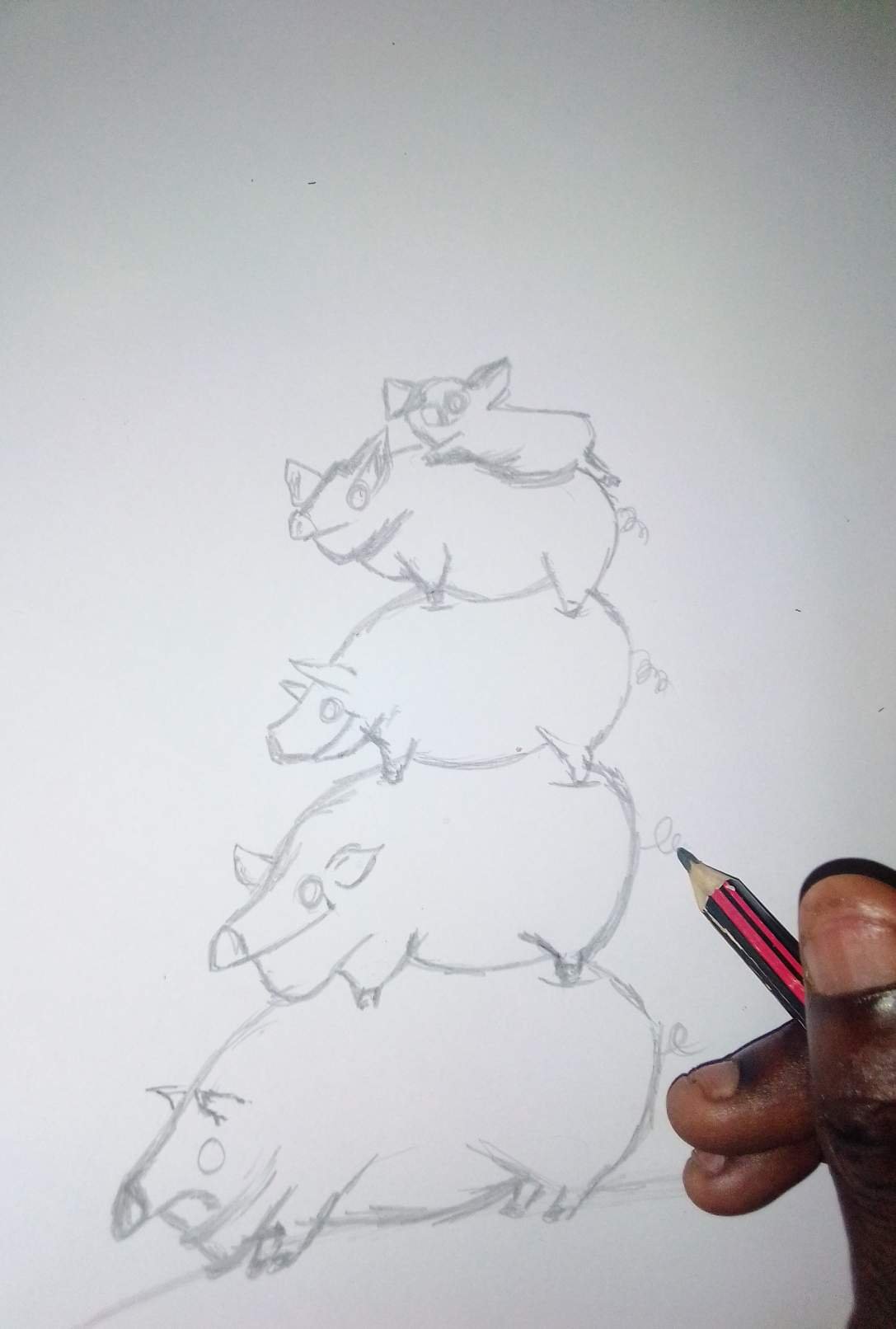 Using my blue pen to trace out my sketch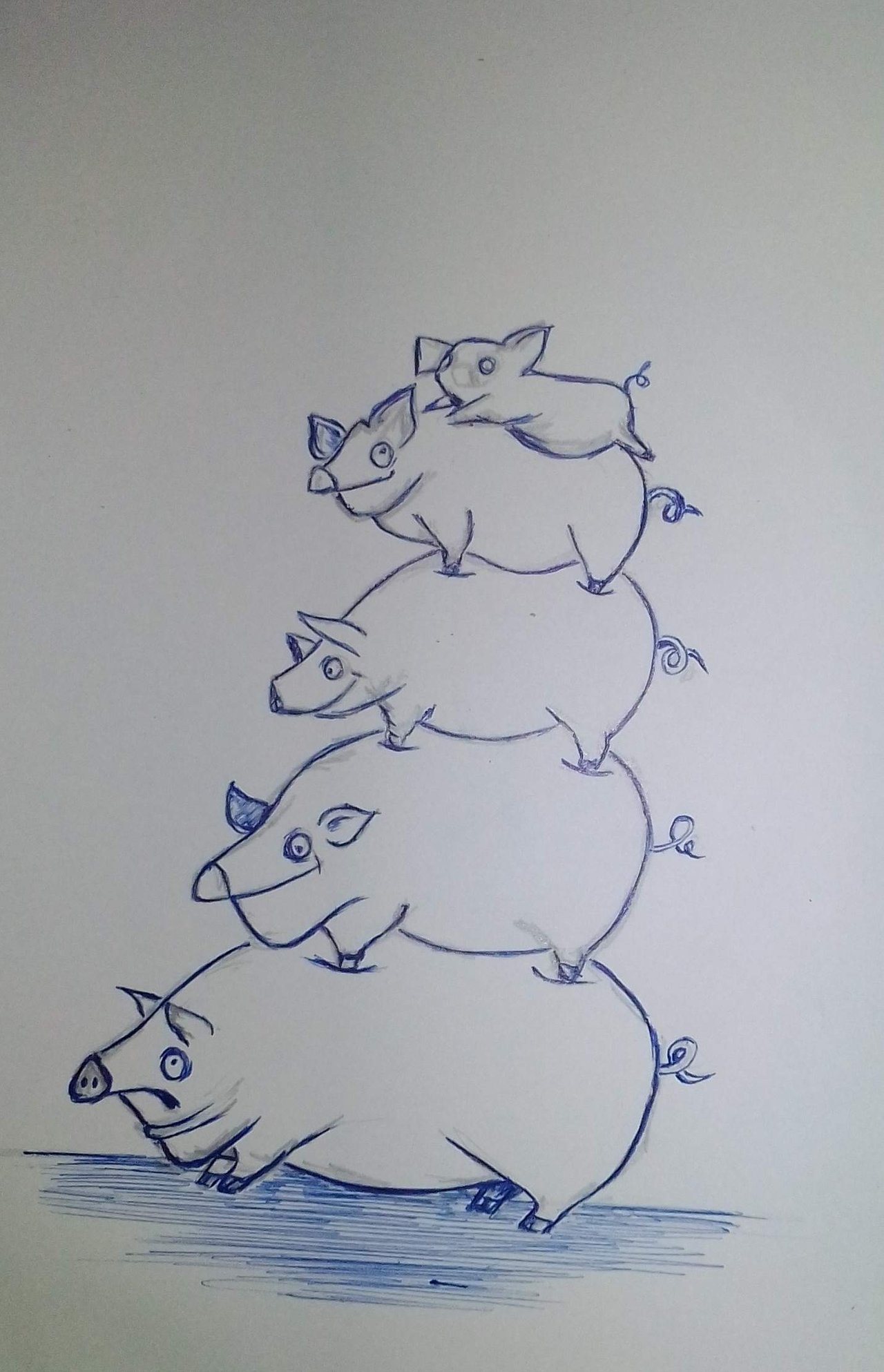 Shading the sketch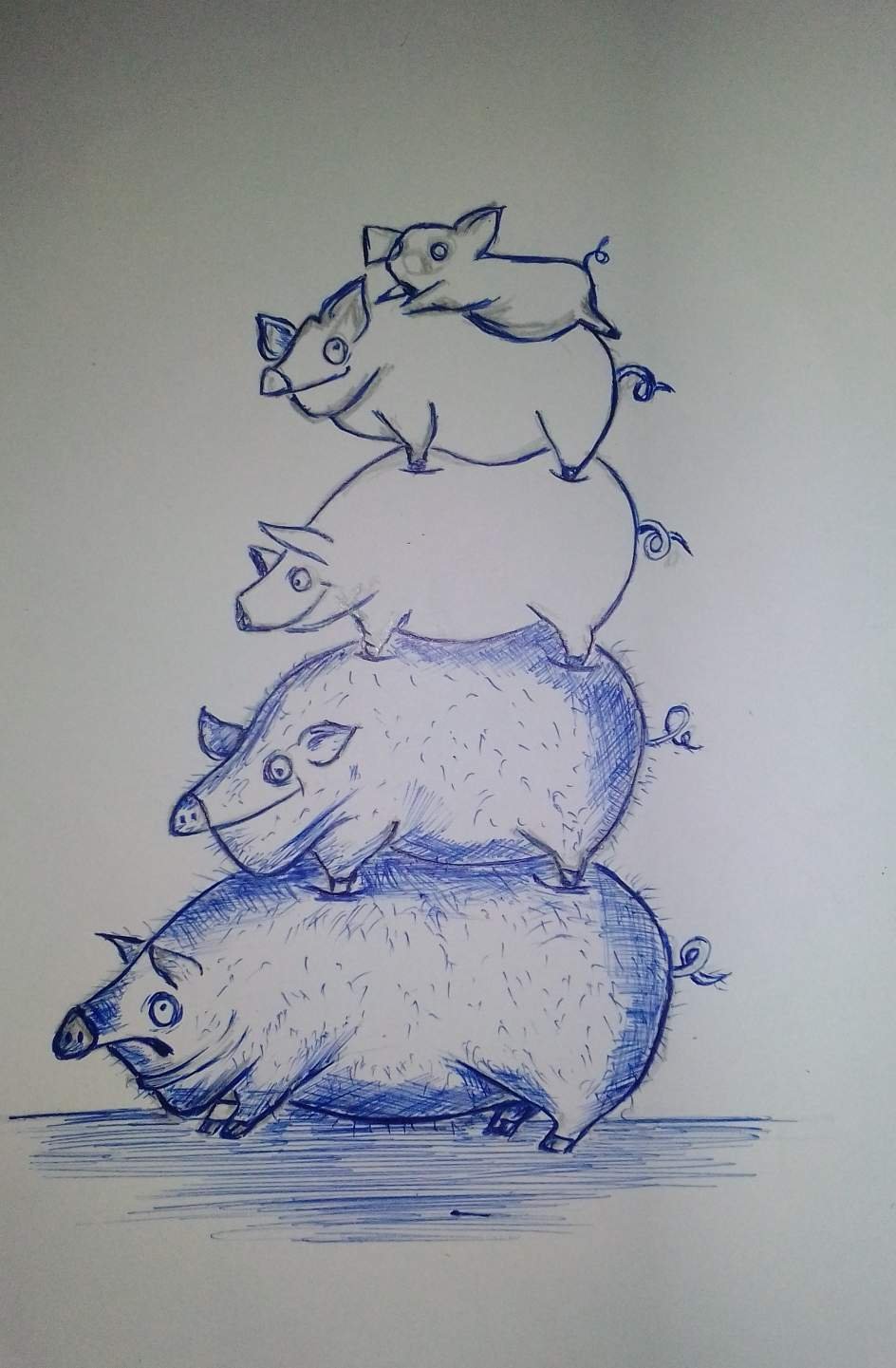 And here is the final result.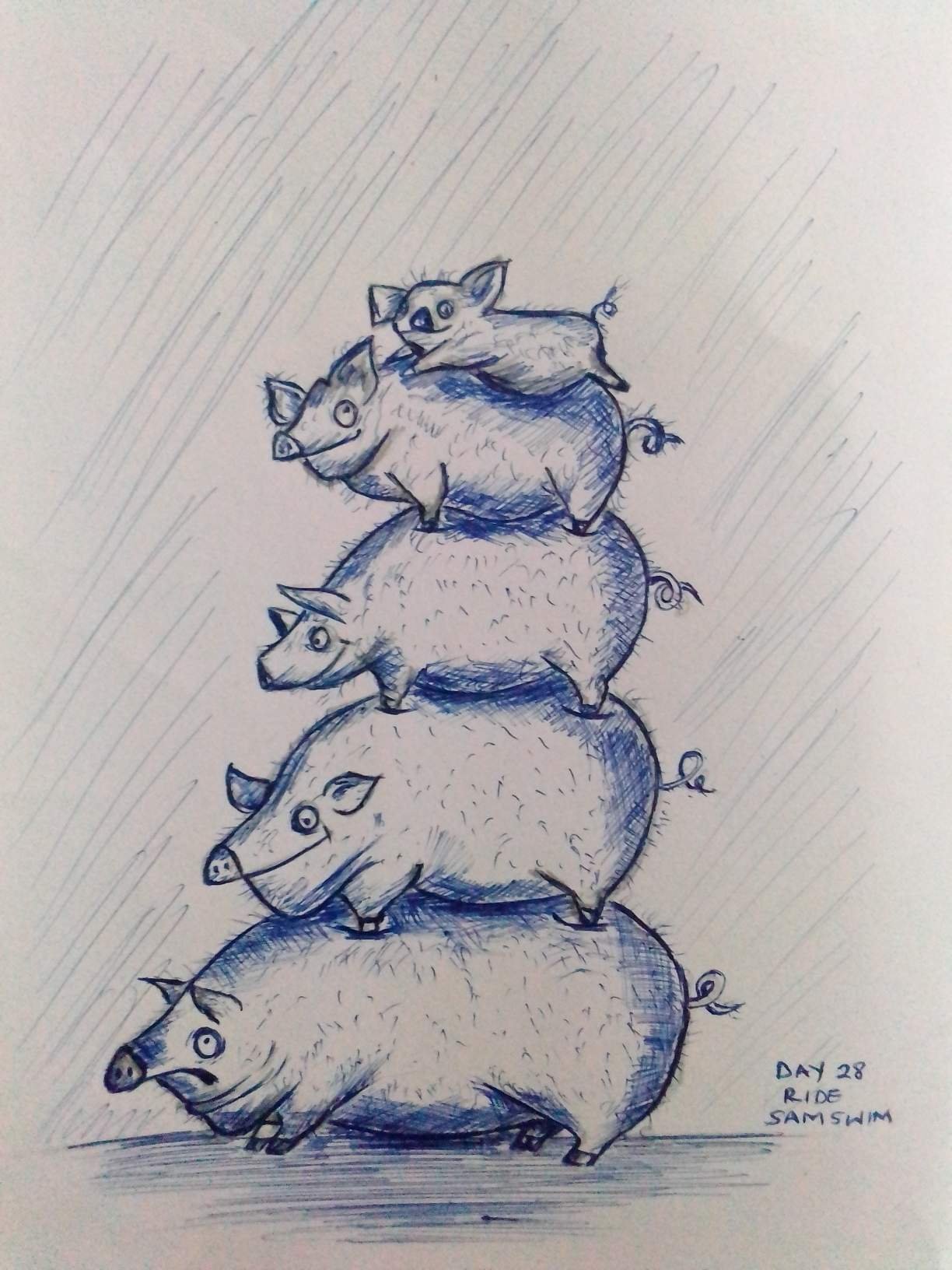 Thanks for checking this out guys. I hope this sketch made you smile somehow. Do stop by for my next post tomorrow and enjoy the rest of your day.
Posted using Partiko Android