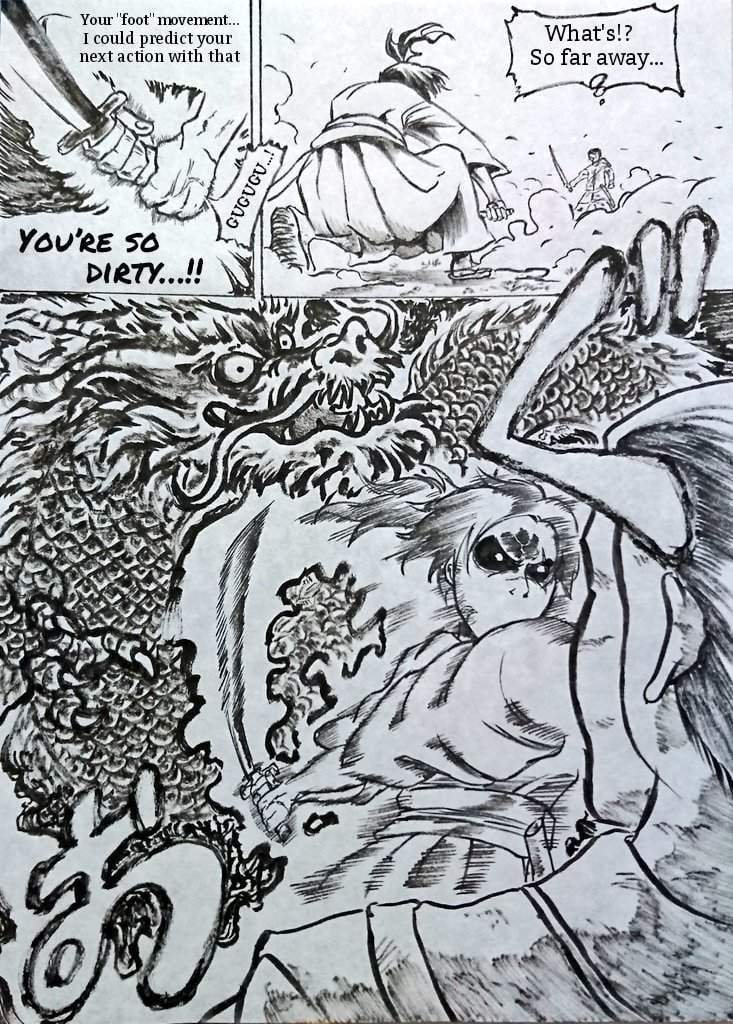 Hello steemians!
I am RYO!
With the increasing number of -Jingi- chapters, So I have compiled 4-5-6 chapters!
I'm taking some time to work on the latest chapters, so please enjoy the past chapters!
About hints to read manga before
Read manga from the right
Red word are Japanese. The meaning is written in (※)
If you do not understand how to read manga please read the sentences under the picture. It's written in the order of manga
Then please enjoy -Jingi-!
Chapter4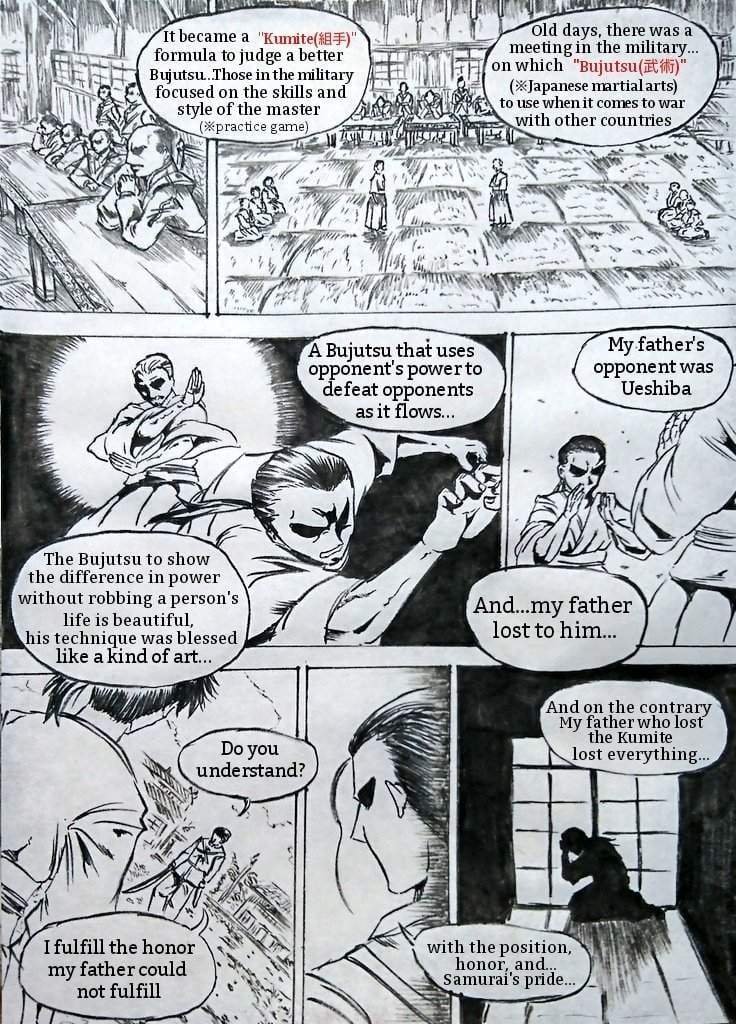 Old days, there was a meeting in the military…on which "Bujutsu(武術)=※Japanese martial arts" to use when it comes to war with other countries.
It became a "Kumite(組手)=※Practice game" formula to judge a better Bujutsu…
Those in the military focused on the skills and style of the master…
My father's opponent was Ueshiba.
And my father lost to him…
A Bujutsu that uses opponent's power to defeat opponents as it flows…
The Bujutsu to show the difference in power without robbing a person's life is beautiful, his technique was blessed like a kind of art…
And on the contrary My father who lost the Kumite lost everything…with the position, honor, and…Samurai's pride…
Do you understand?
I fulfill the honor my father could not fulfill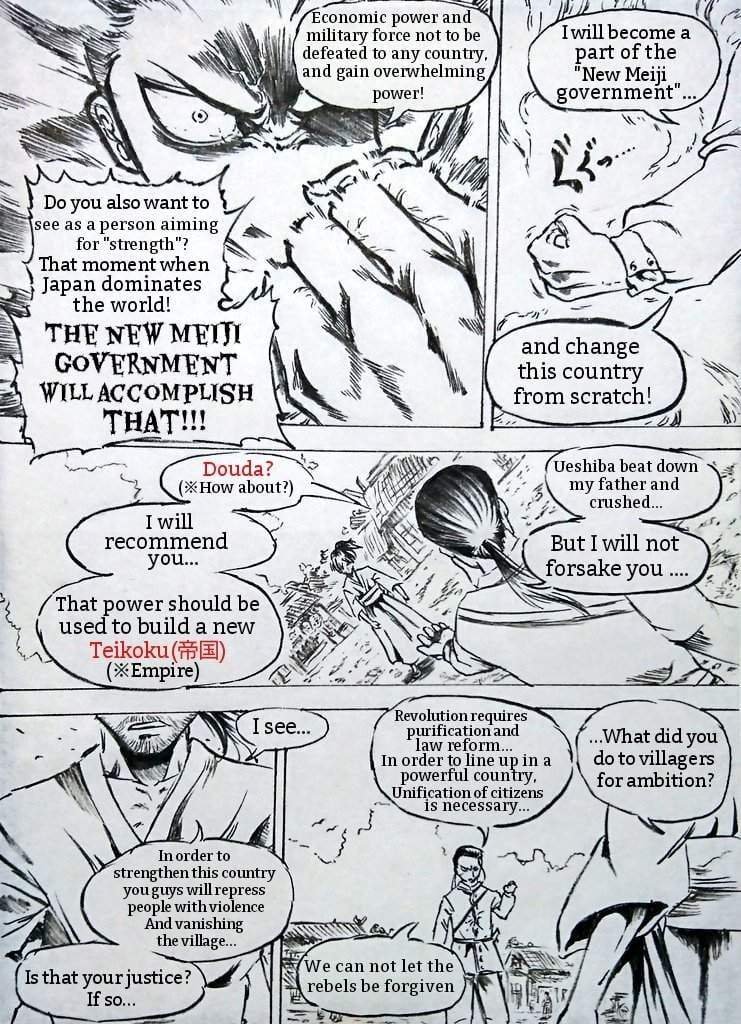 I will become a part of the new Meiji government…and change this country from scratch!
Economic power and military force not to be defeated to any country, and gain overwhelming power!
Do you also want to see as a person aiming for "strength"?
That moment when Japan dominates the world...The new Meiji Government will accomplish that...!
Ueshiba beat down my father and crushed
But I will not forsake you ....
"Douda?=※How about?" I will recommend you…
That power should be used to build a new "Teikoku(帝国)=※empire" ...
…What did you do to villagers for ambition?
Revolution requires purification and law reform…
In order to line up in a powerful country, Unification of citizens is necessary…
We can not let the rebels be forgiven
I see…In order to strengthen this country you guys will repress people with violence And vanishing the village…Is that your justice? If so…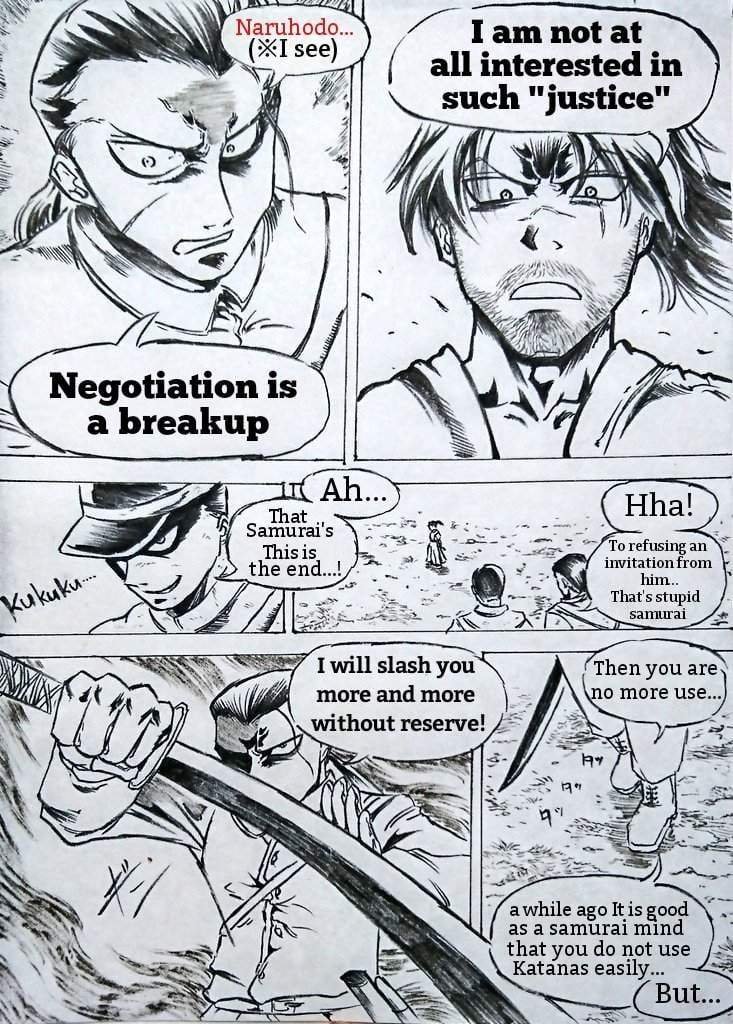 I am not at all interested in such "justice"
"Naruhodo=※I see"…Negotiation is a breakup
Hha!…To refusing an invitation from him…That's stupid samurai!
Ah…That samurai's This is the end
Then you are no more use…
a while ago, It is good as a samurai mind that you do not use Katanas easily…but…
I will slash you more and more without reserve!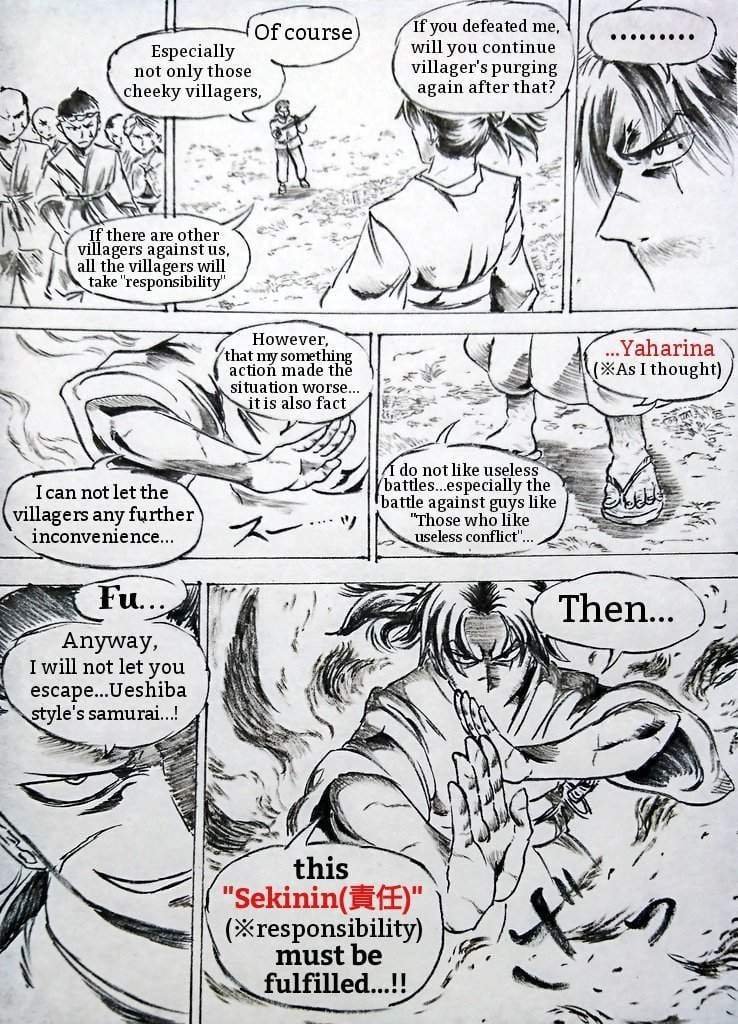 If you defeated me, will you continue villager's purging again after that?
Of course.
Especially not only those cheeky villagers,
If there are other villagers against us, all the villagers will take "responsibility"
"Yaharina=※As I thought"…
I do not like useless battles...especially the battle against guys like "Those who like useless conflict"…
However, that my something action made the situation worse…it is also fact.
I can not let the villagers any further inconvenience…
Then…this "Sekinin(責任)=※responsibility" must be fulfilled…!!
Fu…Anyway, I will not let you escape
Ueshiba style's samurai…!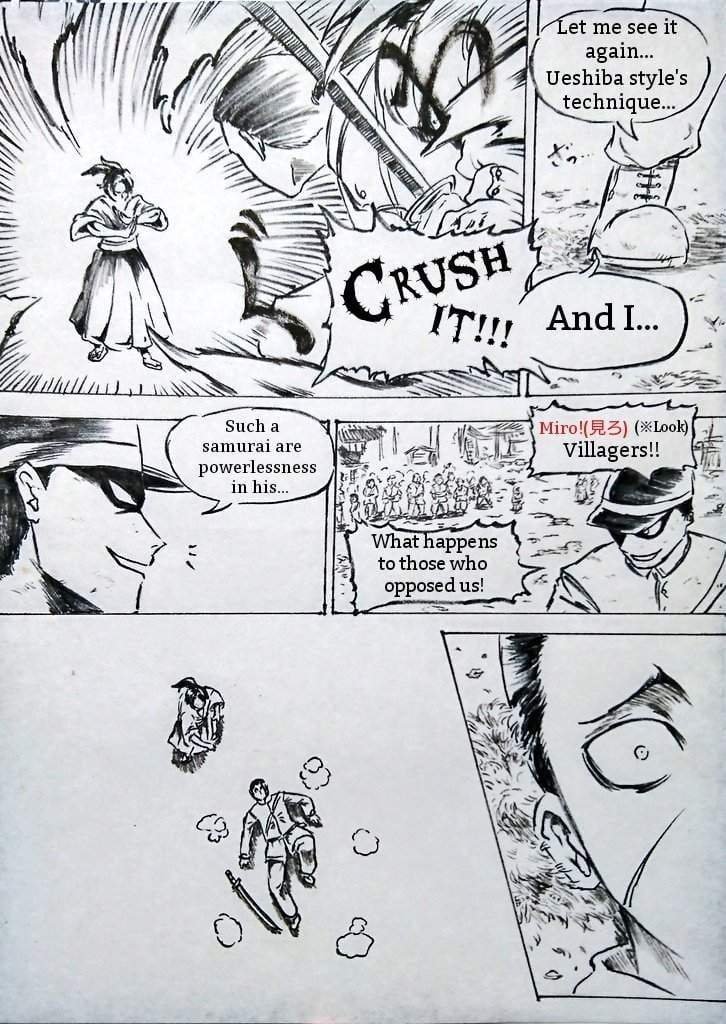 Let me see it again ... Ueshiba style's technique…
And I…crush it!!!
"Miro!(見ろ)=※Look!" villagers!!
What happens to those who opposed us!
Such a samurai are powerlessness in his...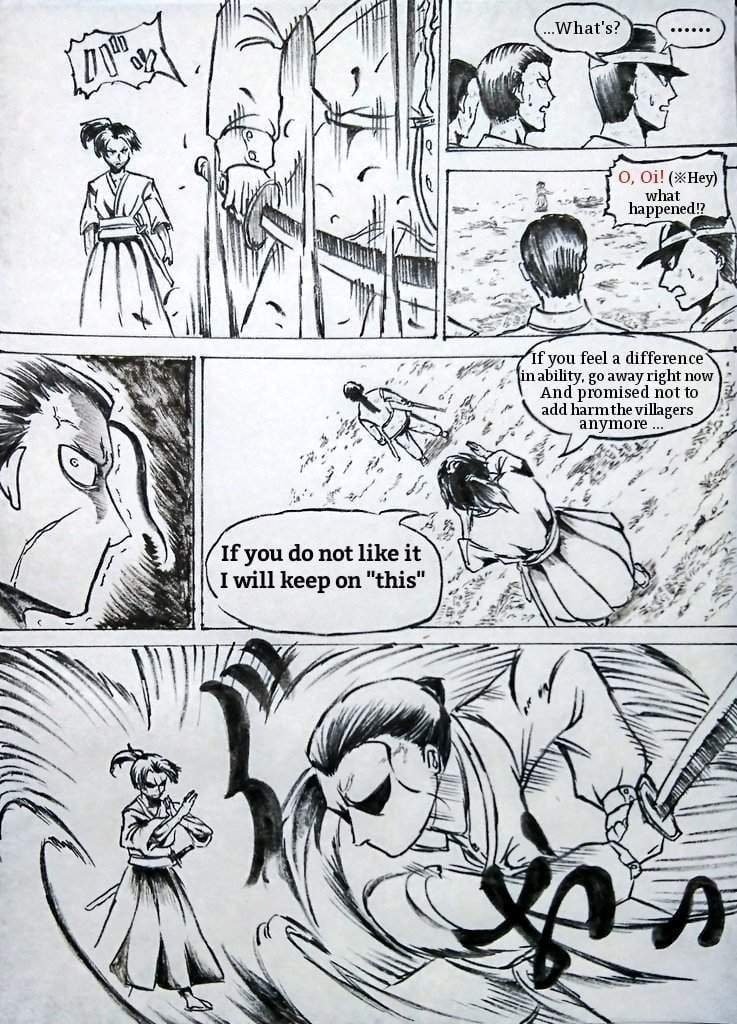 …What's?
"O, Oi!=※Hey" what happened!?
If you feel a difference in ability, go away right now, And promised not to add harm the villagers anymore ...
If you do not like it I will keep on "this"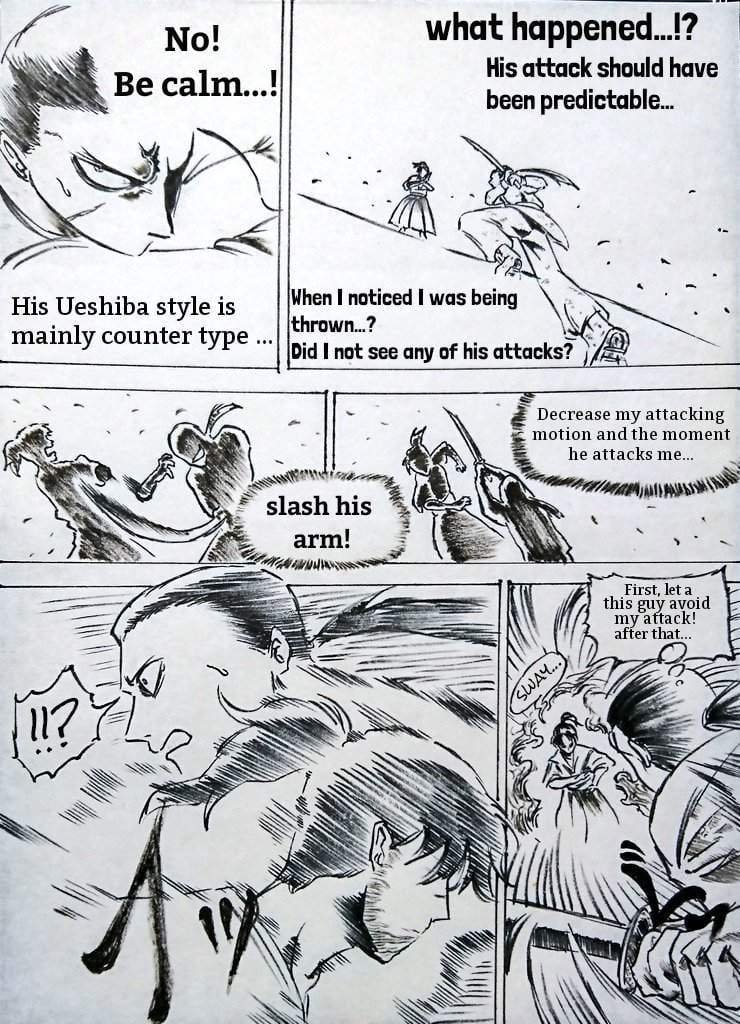 what happened…!?
His attack should have been predictable…
When I noticed I was being thrown…?
Did I not see any of his attacks?
No! Be calm…!His Ueshiba style is mainly counter type ...
Decrease my attacking motion and the moment he attacks me…slash his arm!
First, let a this guy avoid my attack! after that…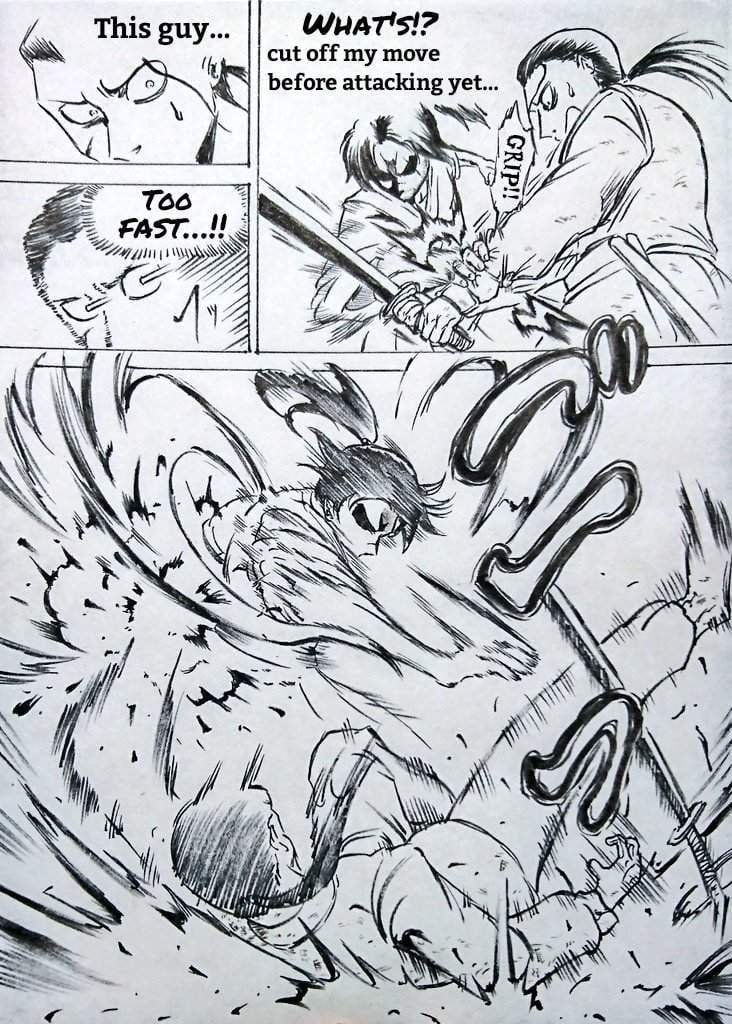 What's!? cut off my move before attacking yet…
This guy…Too fast…!!
Chapter5↓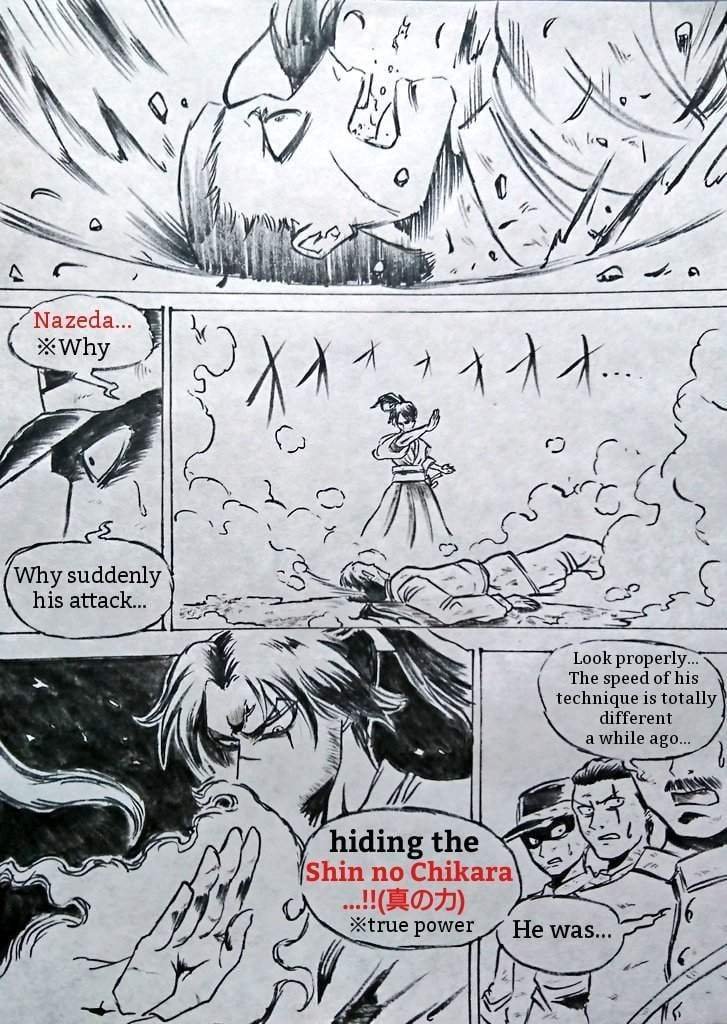 "Nazeda※=Why"…Why suddenly his attack…
Look properly…The speed of his technique is totally different a while ago…
He was…hiding the true power…!!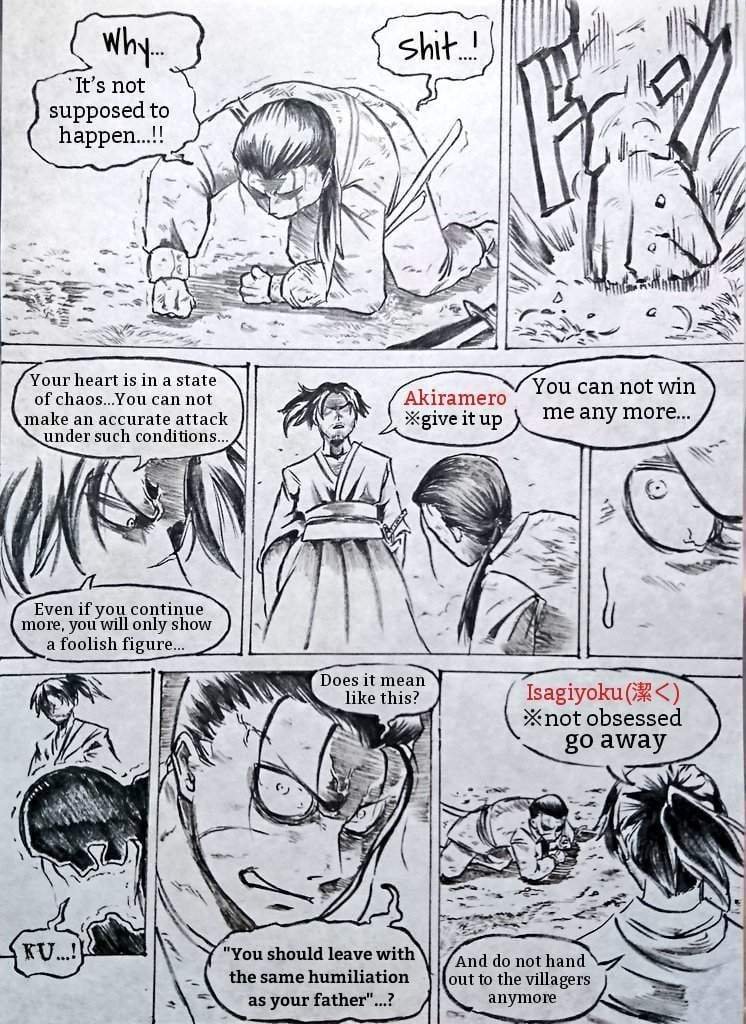 Shit…! Why…It's not supposed to happen…!!
You can not win me any more…"Akiramero=※give it up"
Your heart is in a state of chaos…You can not make an accurate attack under such conditions…
Even if you continue more, you will only show a foolish figure…
"Isagiyoku(潔く)※=not obsessed" go away.
And do not hand out to the villagers anymore
Does it mean like this?
"You should leave with the same humiliation as your father"…?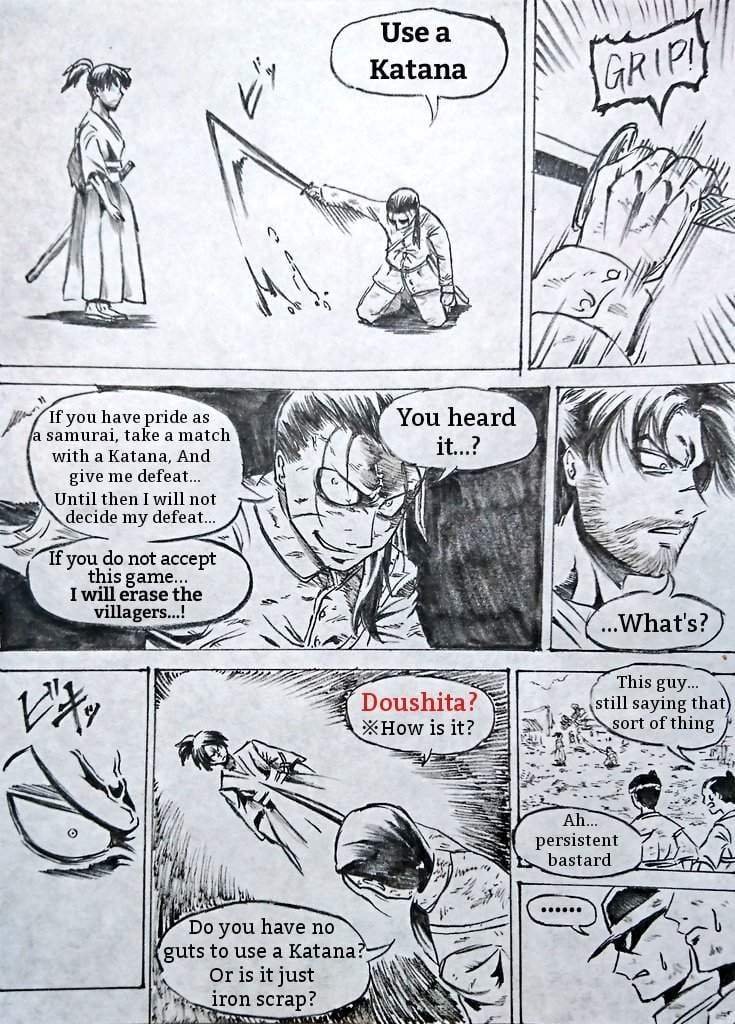 Use a Katana
…What's?
You heard it…
If you have pride as a samurai, take a match with a Katana, And give me defeat…Until then I will not decide my defeat…
If you do not accept this game I will erase the villagers…!
This guy…still saying that sort of thing
Ah…persistent bastard
"Doushita?=※How is it?"
Do you have no guts to use a Katana?
Or is it just iron scrap?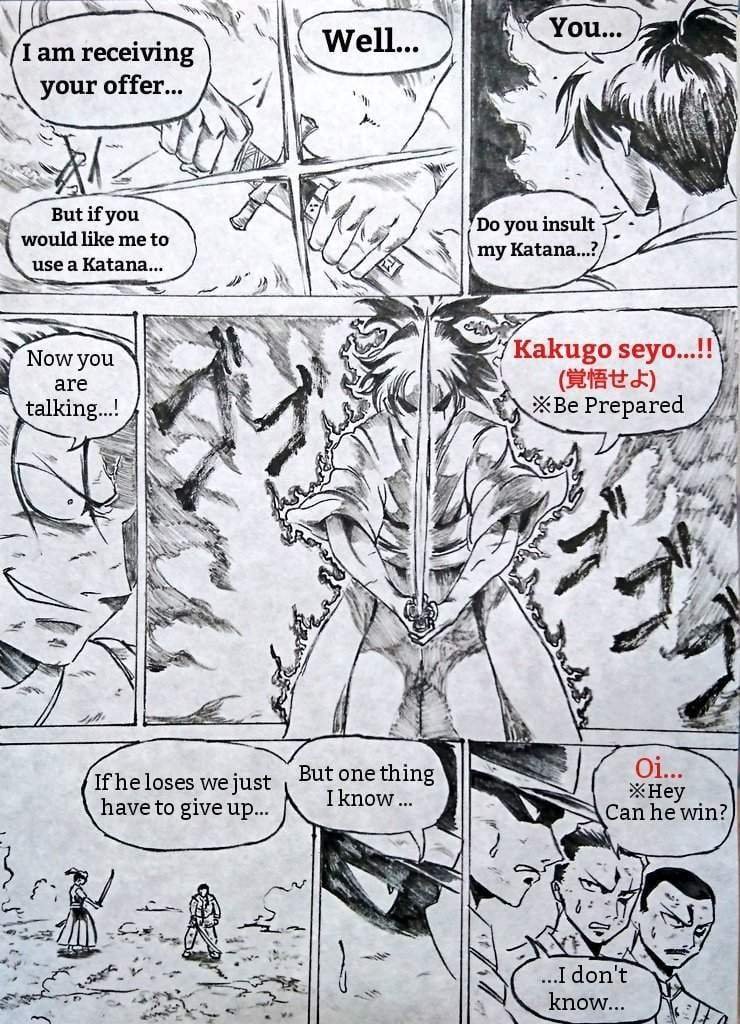 You…Do you insult my Katana…?
Well…I am receiving your offer…
But if you would like me to use a Katana...
"Kakugo seyo…!!(覚悟せよ)=※Be Prepared…!"
Now you are talking…!
"Oi…=※Hey"Can he win?
I don't know…But one thing I know ...
If he loses we just have to give up…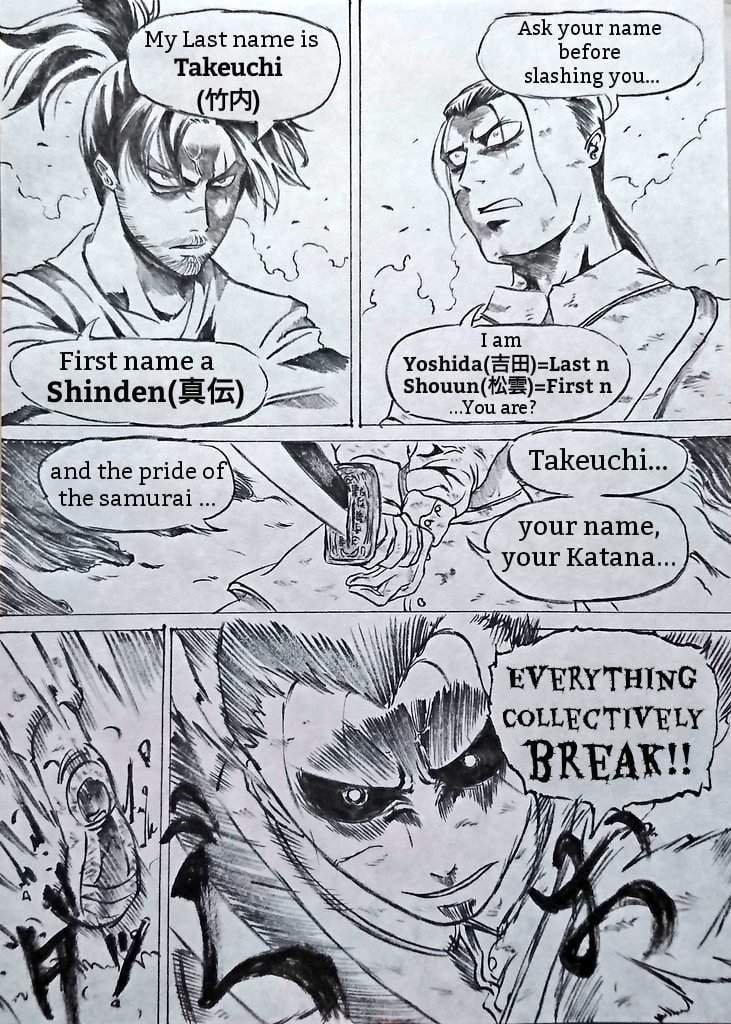 Ask your name before slashing you…
I am "Yoshida Shouun" …You are?
My Last name is Takeuchi(竹内)
First name Shinden(真伝)
Takeuchi ... your name, your Katana ... and the pride of the samurai ...
Everything Collectively break!!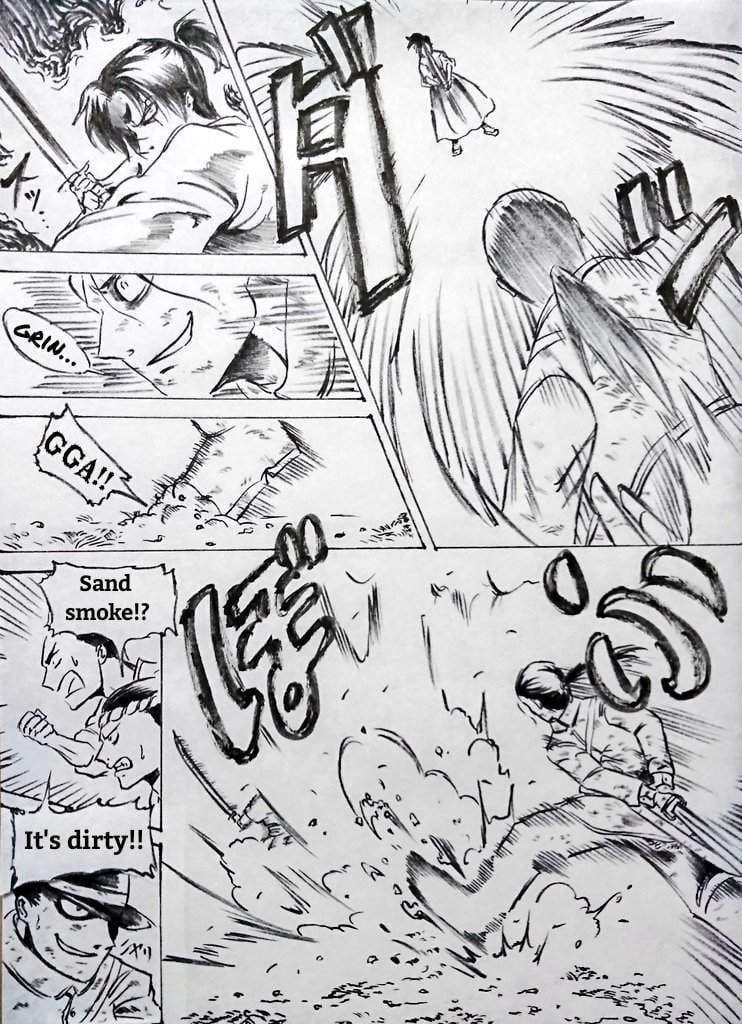 Sand smoke!?
It's dirty!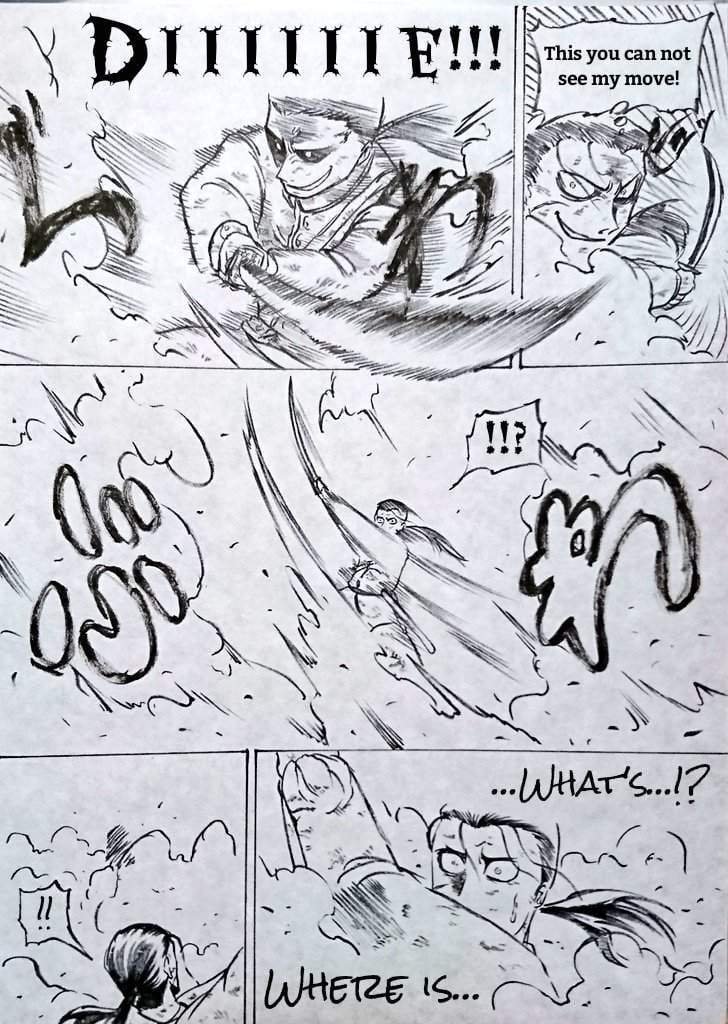 This you can not see my move!
Where is…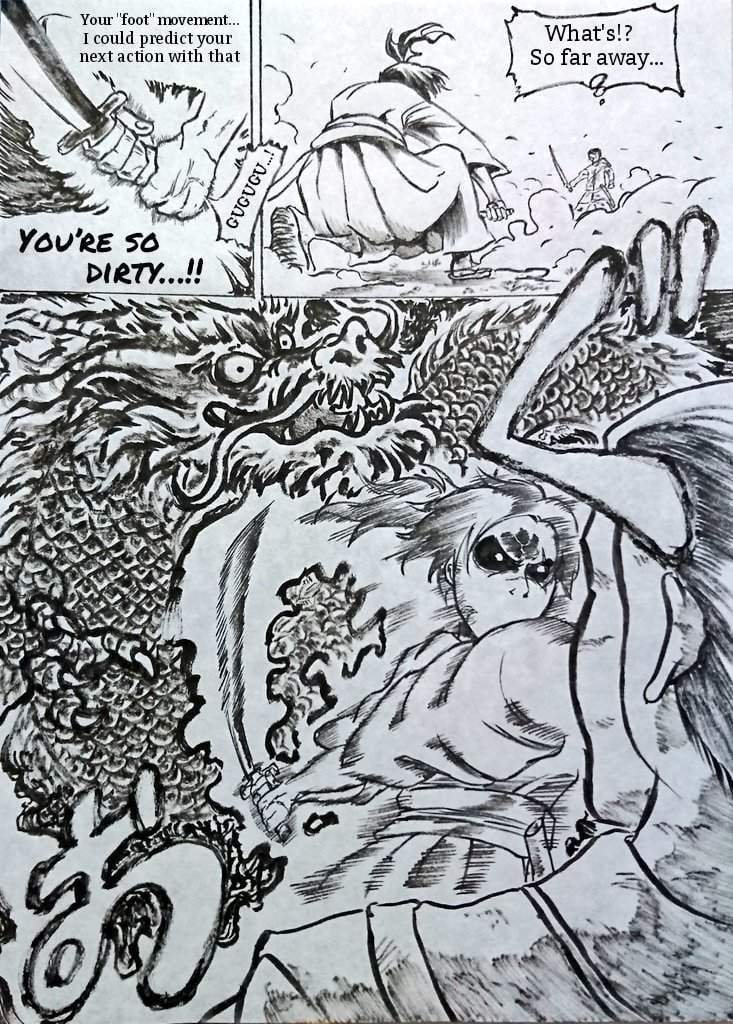 What's! So far away…
Your "foot" movement…I could predict your next action with that.
You're so dirty…!!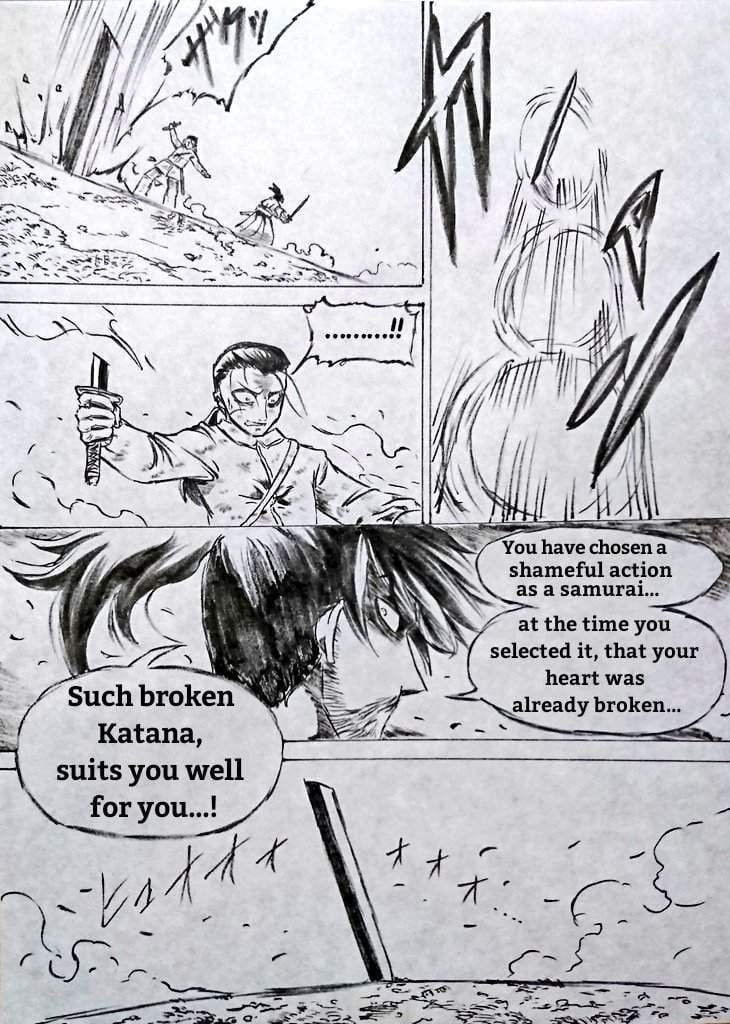 You have chosen a shameful action as a samurai…
at the time you selected it, that your heart was already broken…
Such broken Katana suits you well for you…!
Chapter6↓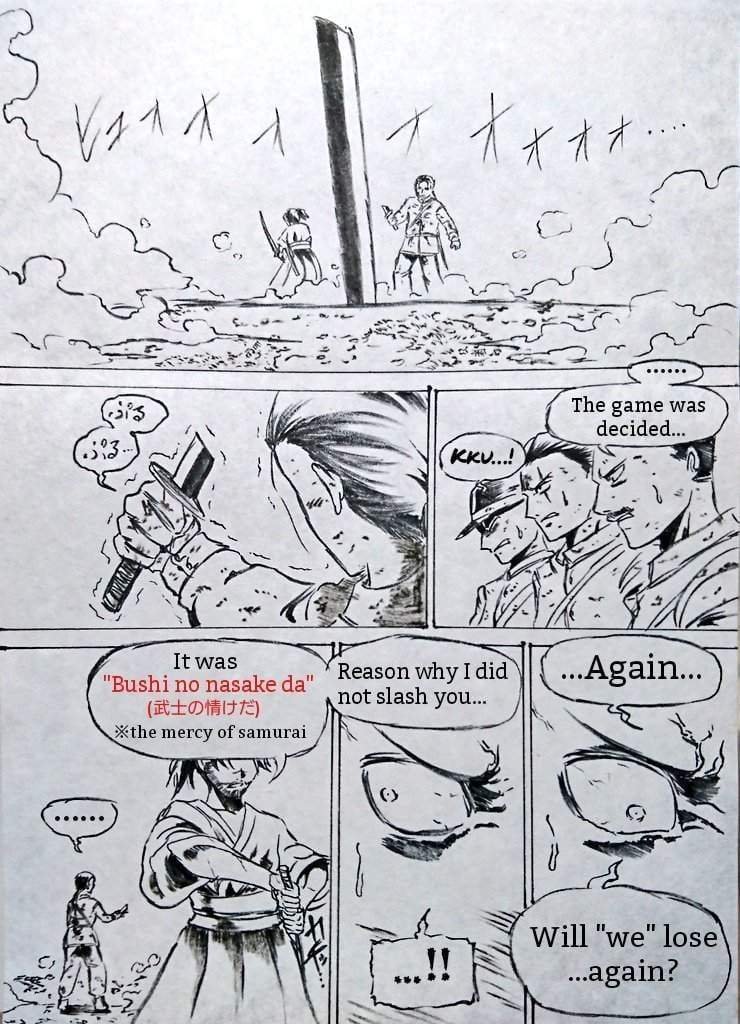 The game was decided…
…Again…Will "we" lose…again?
Reason why I did not slash you…It was "the mercy of samurai"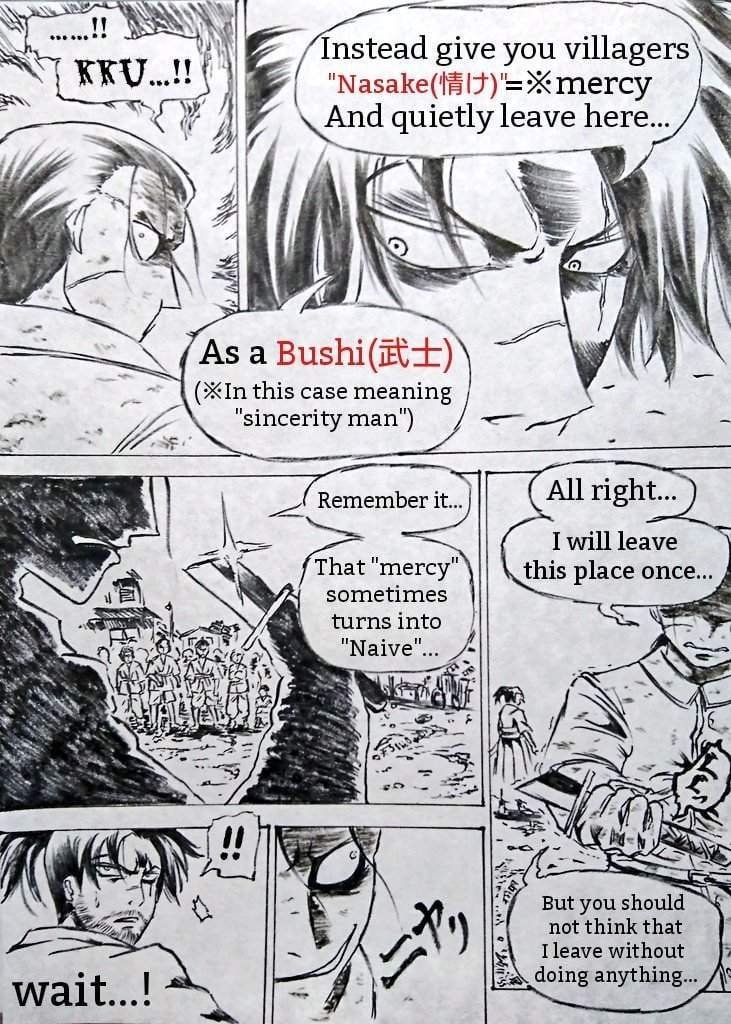 Instead give you villagers mercy…And quietly leave here…As a Bushi…(In this case meaning "sincerity man")
kku…
All right…I will leave this place once…
But you should not think that I leave without doing anything…
Remember it…That "mercy" sometimes turns into "Naive"…
Wait…!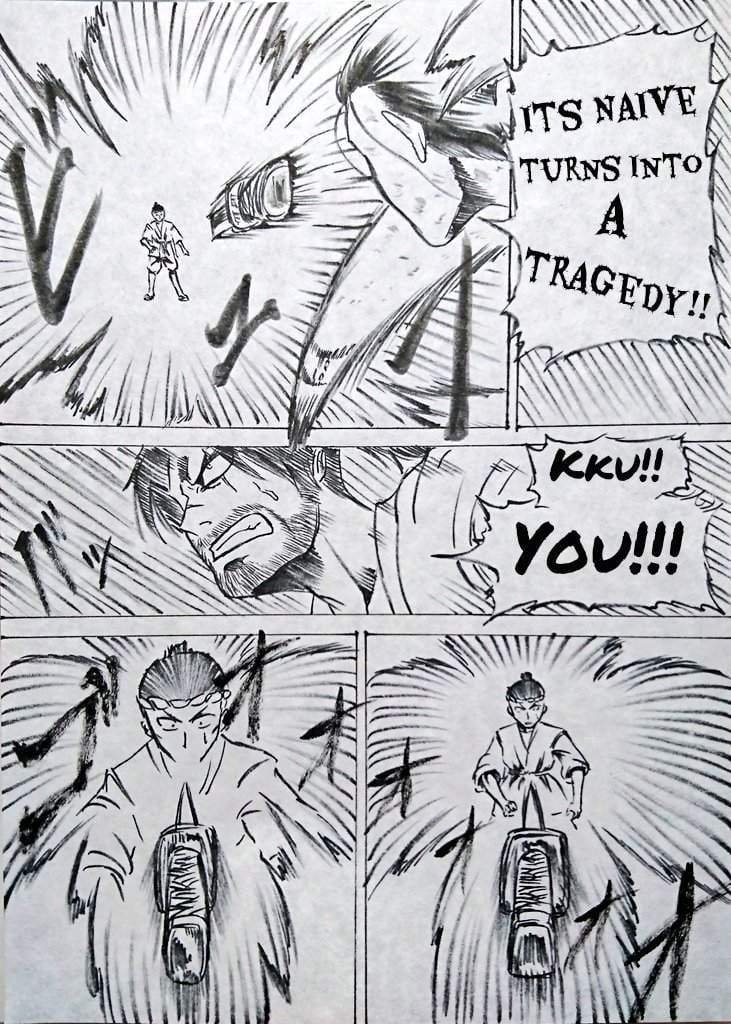 Its Naive turns into a tragedy!
Kku!! you!!!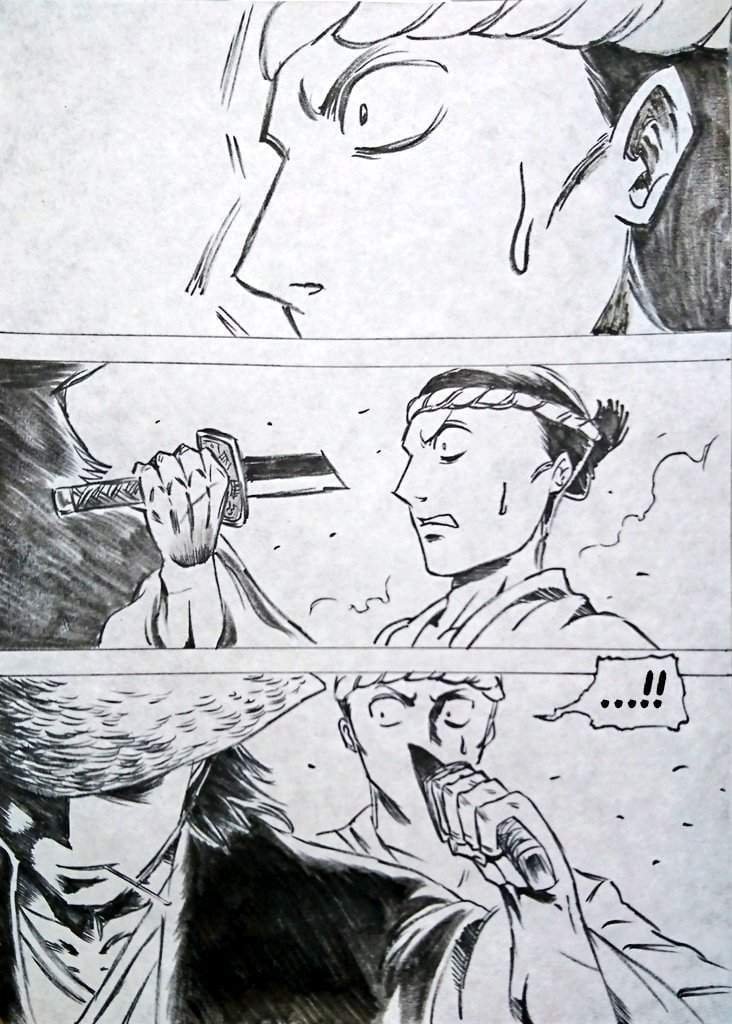 …!!!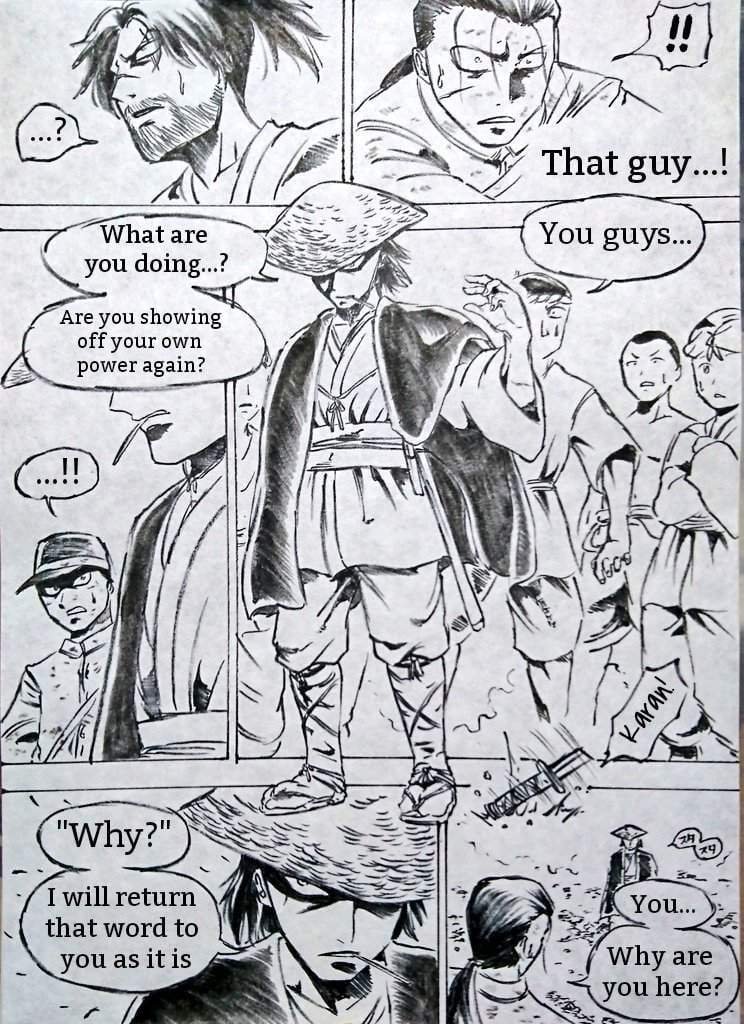 That guy…!
You guys…What are you doing…?
Are you showing off your own power again?
You…Why are you here?
"Why?"
I will return that word to you as it is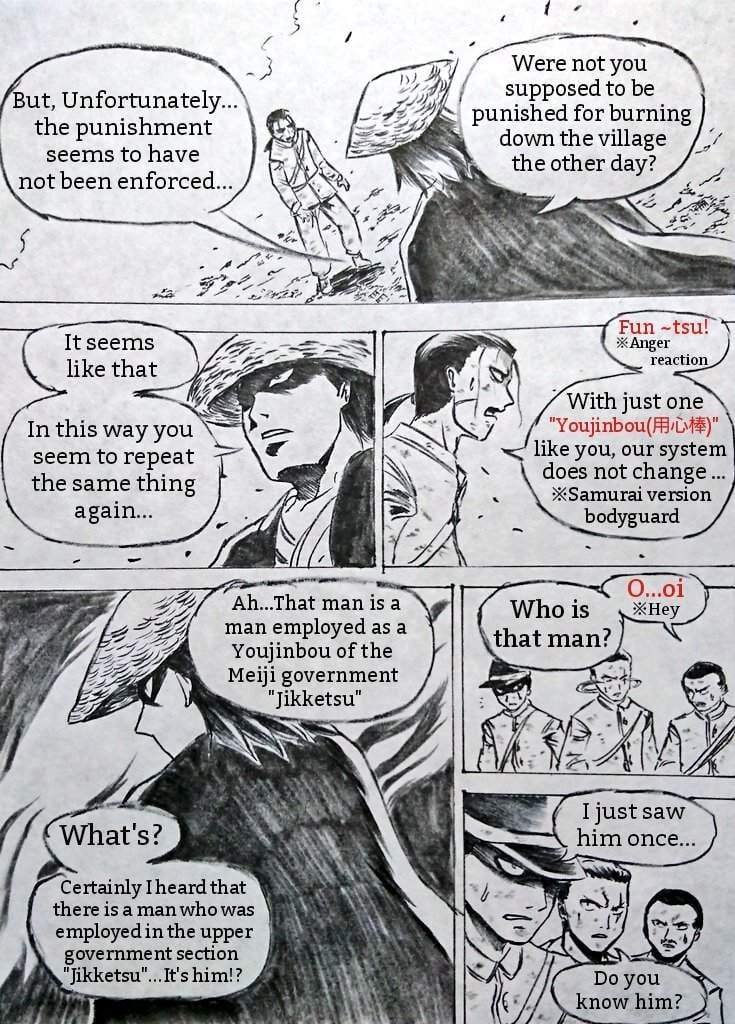 Were not you supposed to be punished for burning down the village the other day?
But, Unfortunately…the punishment seems to have not been enforced…
"Fun ~tsu!=※Angry reaction"
With just one "Youjinbou(用心棒)"※Samurai version bodyguard" like you, our system does not change ...
It seems like that,
In this way you seem to repeat the same thing again…
"O…oi=※Hey"
Who is that man?
I just saw him once…
Do you know him?
Ah…That man is a man employed as a "Youjinbou" of the Meiji government "Jikketsu"
What's? Certainly I heard that there is a man who was employed in the upper government section "Jikketsu"...It's him!?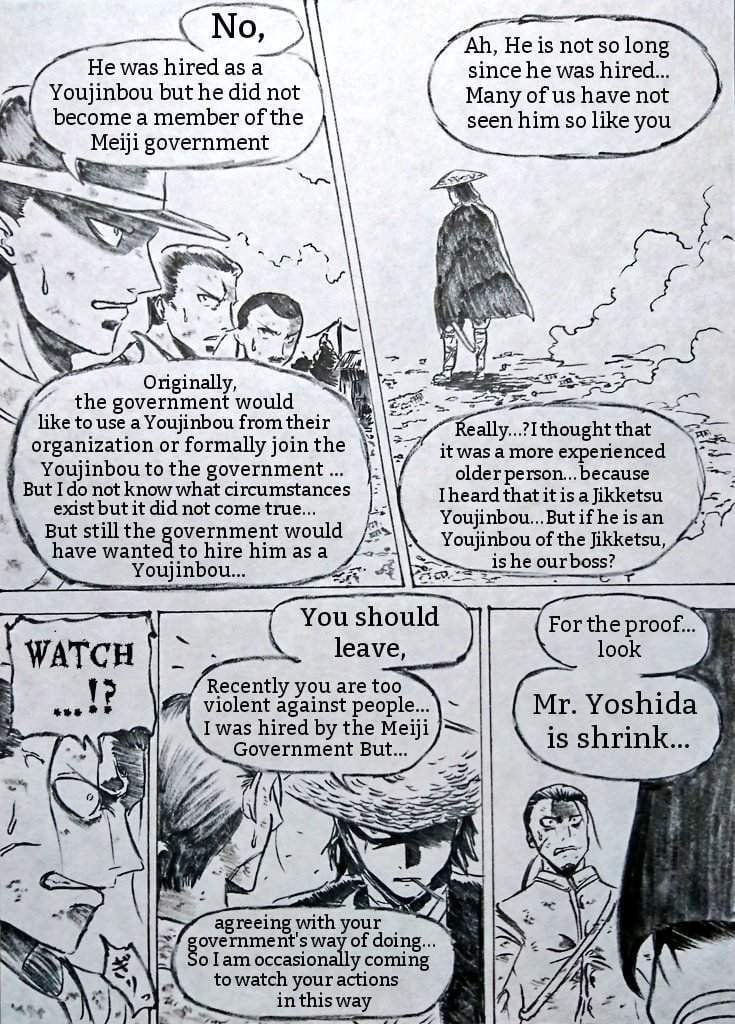 Ah, He is not so long since he was hired…Many of us have not seen him so like you
Really…? I thought that it was a more experienced older person because I heard that it is a Jikketsu Youjinbou...But if he is an Youjinbou of the Jikketsu, is he our boss?
No, He was hired as a Youjinbou but he did not become a member of the Meiji government.
Originally the government would like to use a Youjinbou from their organization or formally join the Youjinbou to the government...
But I do not know what circumstances exist but it did not come true…
But still the government would have wanted to hire him as a Youjinbou.
For the proof…look Mr. Yoshida is shrink…
You should leave, Recently you are too violent against people…
I was hired by the Meiji Government but…I am not agreeing with your government's way of doing ...So I am occasionally coming to watch your actions in this way
watch…!?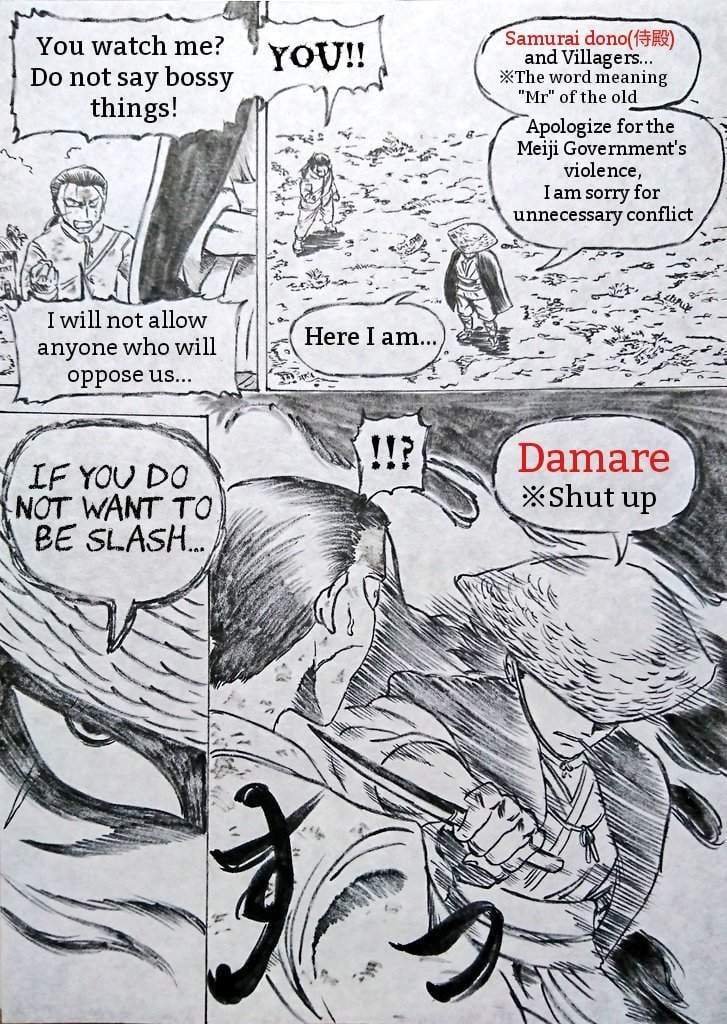 "Samurai dono(侍殿)=※The word meaning "Mr" of the old" and Villagers…
Apologize for the Meiji Government's violence, I am sorry for unnecessary conflict.
Here I am...
You! You watch me? Do not say bossy things! I will not allow anyone who will oppose us…
"Damare(黙れ)=※Shut up"
if you do not want to be slash…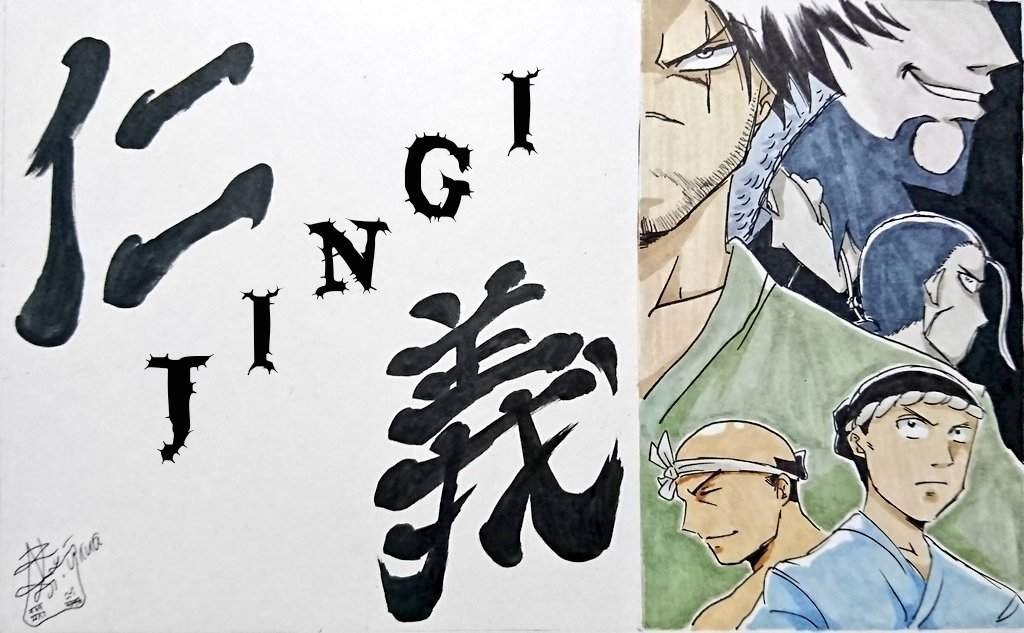 Chapter4-5-6 is over!
You can see the continuation of this chapter and the latest chapter!↓
Thank you for reading!
Arigatou gozaimashita!
仁義シリーズ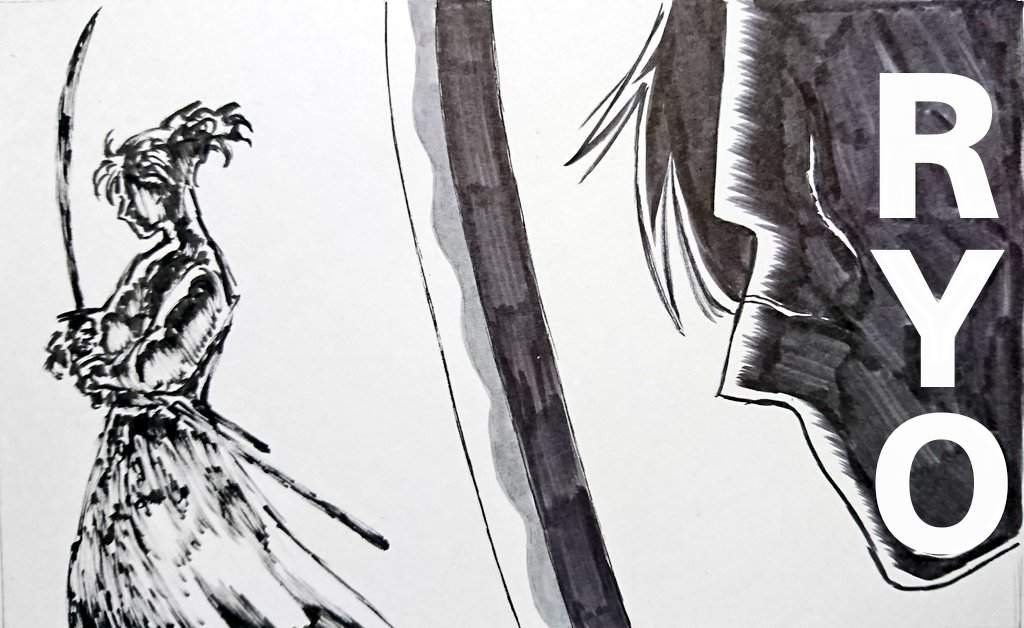 Have not you seen the -Jingi-仁義 series yet?
My Original Samurai manga -Jingi-仁義 can be seen here!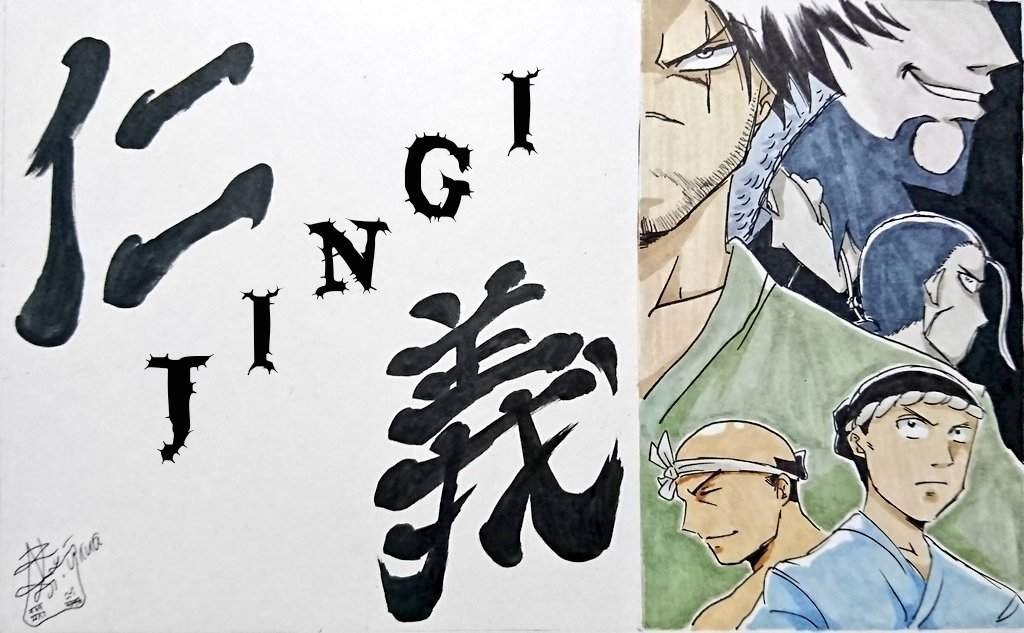 Chapter 1-2-3
https://partiko.app/@ryo-6414/the-samurai-manga-jingi-chapter-123-tqjpkwtb
Chapter7
https://partiko.app/@ryo-6414/the-samurai-manga-jingi-chapter7-grqawewf
Chapter8
https://partiko.app/@ryo-6414/the-samurai-manga-jingi-chapter8-ttoreio0
Chapter9
https://partiko.app/@ryo-6414/the-samurai-manga-jingi-chapter9-hsqg1hln
Chapter10
https://partiko.app/@ryo-6414/the-samurai-manga-jingi-chapter10-ndtrvpio
Chapter11
https://partiko.app/@ryo-6414/the-samurai-manga-jingi-chapter11-u1uou8kh
Chapter12
https://partiko.app/@ryo-6414/the-samurai-manga-jingi-chapter12-amvjv9zp
Chapter13
https://partiko.app/@ryo-6414/the-samurai-manga-jingi-chapter13-bmpvkucw
Chapter14
https://partiko.app/@ryo-6414/the-samurai-manga-jingi-chapter14-ei5ga7kk
Chapter15
https://partiko.app/ryo-6414/the-samurai-manga-jingi-chapter15-bzsgcipn?referrer=ryo-6414
Chapter16
https://partiko.app/ryo-6414/my-original-samurai-manga-jingi-chapter16-2erk8o7d?referrer=ryo-6414
Chapter17
https://partiko.app/ryo-6414/my-original-samurai-manga-jingi-chapter17-zkggrwuu?referrer=ryo-6414
Chapter18
https://partiko.app/ryo-6414/my-original-samurai-manga-jingi-chapter18-gs27fsdh?referrer=ryo-6414
Chapter19
https://partiko.app/ryo-6414/my-original-samurai-manga-jingi-chapter19-lrnweqqi?referrer=ryo-6414
Chapter20
https://partiko.app/ryo-6414/my-original-samurai-manga-jingi-chapter20-2en9sfrq?referrer=ryo-6414
All my mangas drawn in "Washi(和紙)"
It is a traditional Japanese paper made from 1300 years ago.
This is my Washi of post↓
https://steemit.com/traditional/@ryo-6414/washi-is-process-work-dlm5nqgq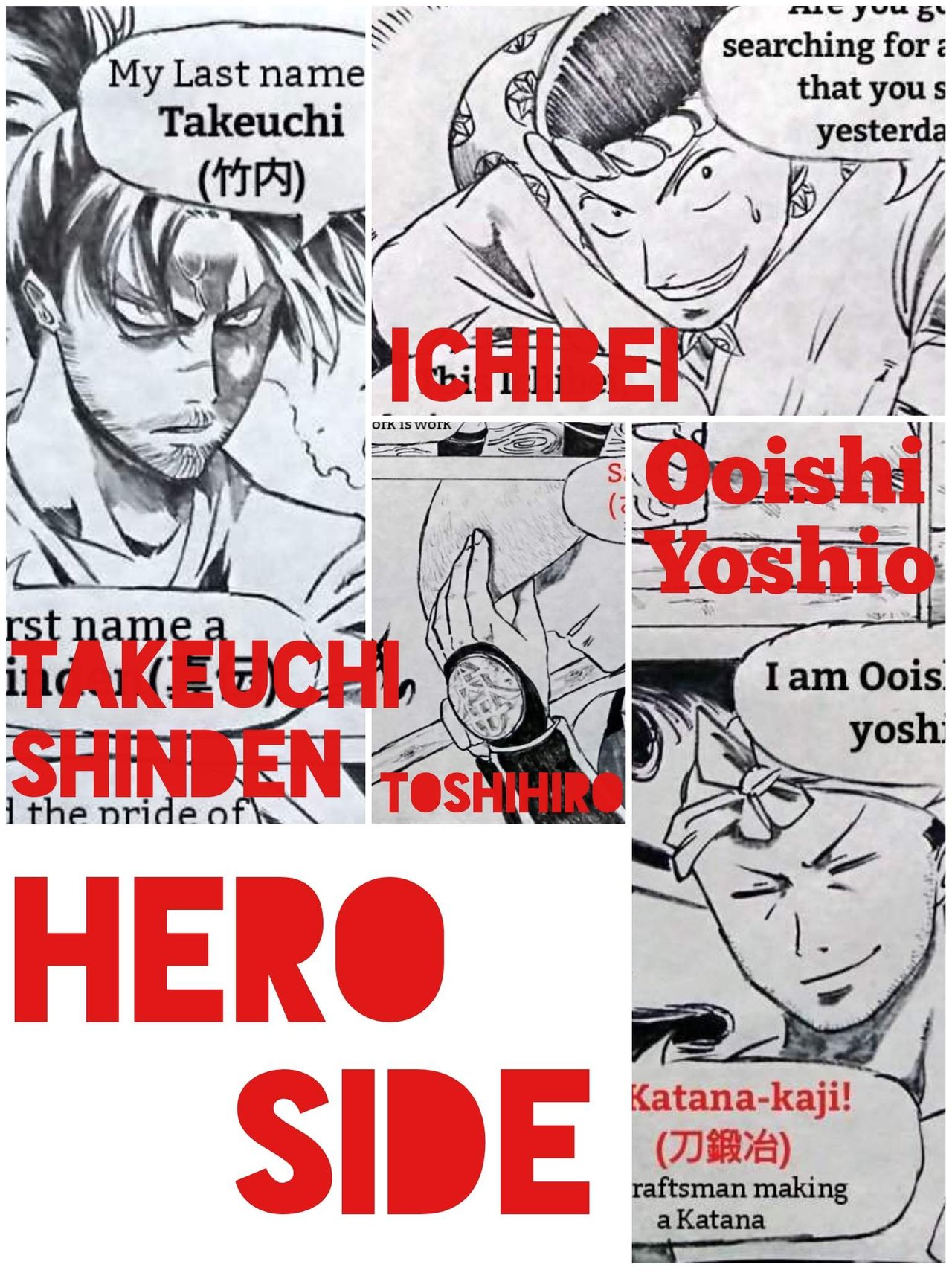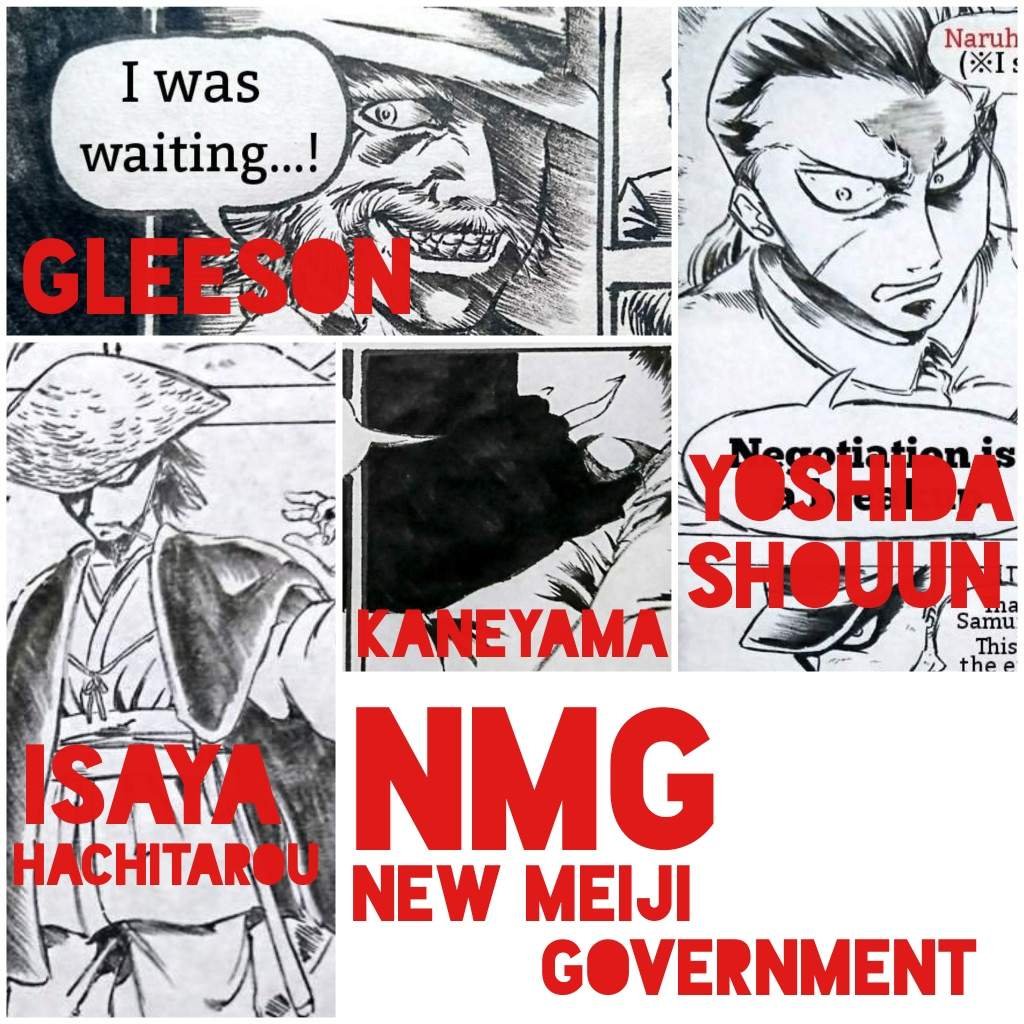 Posted using Partiko Android