Hello everyone! So happy steemit.com is now going on #newsteem, new way how to and what will be our contribution to this blockchain? What I observed how the people reacted when all steemit site were down. Even me, I thought it was the end of my craziness of loving steemit.
Eagerness and craziness penetrated to my mind and heart down to my bones, when I started steemit As I always said, Steemit changed my aspects and self eSteem. I insighted a positive feeling on it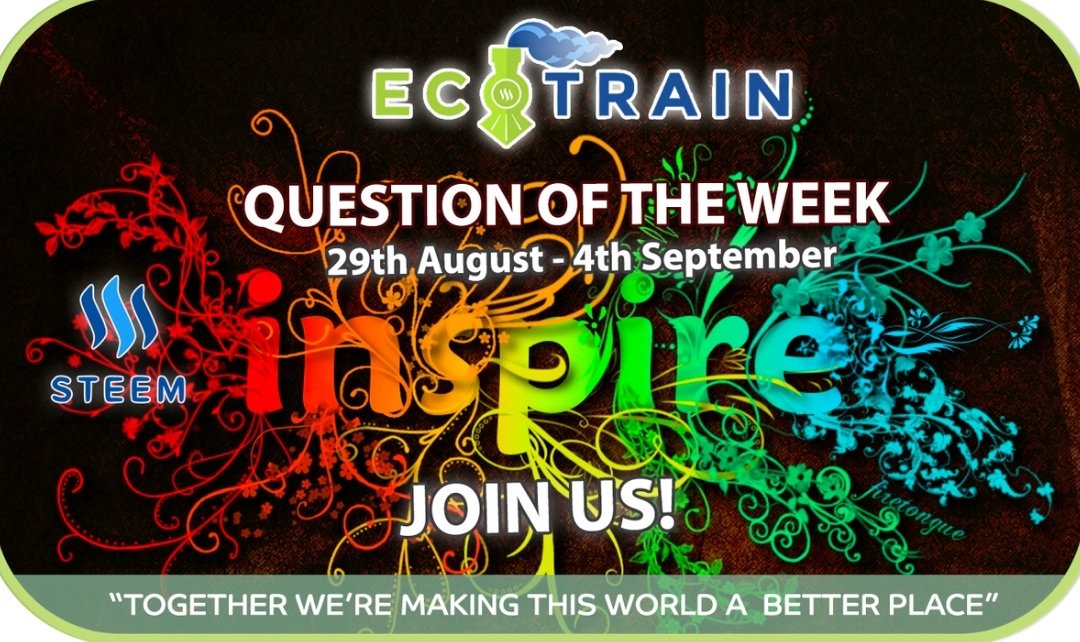 Credit to @ecotrain as the owner of this picture I grabbed because I really like it.
TO WHOM IT MAY CONCERNED MY GRATITUDE?
I won't forget @ediah who forcibly invited me. I rejected her invitation last October 2017. She knew my needs financially and my talent which she knew when I was madly in loved with fb. She taught me everything when she was still in Saudi Arabia. Now she is already going Philippines for good for her children's education. I am so sad that she is no longer active recently. I hope she will be back in a right track of time.
She introduced me to an international community @steemitachievers lead by some Filipinos. Sad to say again, when the value became so low, few of us remained crazy in love with Steemit. @surpassinggoogle and @mermaidvampire was there for us during that time. Then, part of my growth, I meet some professional photographer. I am not a photographer but I thought it was the easiest way how to make a blog since I am also not a blogger. But I kept my consistency and eagerness from learning from Steemians here.
Later on, I found myself with people focused more on crypto world. I and @mermaidvampire my best mentor of all time, moved to another groups @steemitpowerupph. I met @otom the dragonOx who mentored us in airdropping and faucets. What a crypto world came my way unexpectedly. Earnining while learning for free are the best happening to my life.
Those things I won't forget and inspired myself. The then crying lady which was me before had transformed to a better and strong woman. It is all because of steemit not because of steem only.
And the most wonderful thing happened amazingly when I met generous people around the globe, from different race and tradition. They became a part to my life, virtual friends sometimes are more variables than my actual friends who stabbed my back, jejejeje.
I would like to enumerate those people who help me grew. Aside from @mermaidvampire @otom @mers, @zephalexia @jurich60 @atongis @meetmysuperego and some Filipinos here. I won't forget @cadawg @moncia90 @melinda010100 @nathanmars @paulag @anomadsoul, @theycallmedan, @steemonboarding and @plankton.token. Their support upvote, contest and sponsorship inspired me.
Best author of photography like @worldcapture @lightcaptured and @axeman, I was with their contest since then and latest person I knew in photography is @tggr.
Now my newest inspiration are @mrnightmare89 @wakeupkitty @freedomshift @abh12345 and @ecotrain. I mentioned you all for my gratefulness and my happiness knowing you all on how you inspire not only me but the whole blockchain.
Thank you @ecotrain and More power to your initiative.
STEEM ON!
IT'S ME,
@olivia08