Hello everybody,
Last 3 weeks ago, I was the featured member of our local crochet group, Cebu Crochet Group, here in our Island of Cebu. The admin incharge of this fun monthly activity, Dess, pm me on messenger to answer her questions. When I read the questions, I like it for it was just same as a slambook and am sharing it here...
These were the questions:
Name
Age
Other hobby
Address
IG
FB
Where/how did you learn crochet? A quick short story
Why did you love to crochet?
Your most fave project that you did
Your fave hook or size
Unforgettable crochet project
Fave crochet spot
Fave snacks while crocheting
Fave movie while crocheting
Fave music while crocheting
Celebrity or personality crush
Weirdest comment you heard from people while you're crocheting
Other interest or hidden skills
Define love
What's your ultimate tip you can share to future crochet addicts.
My answers: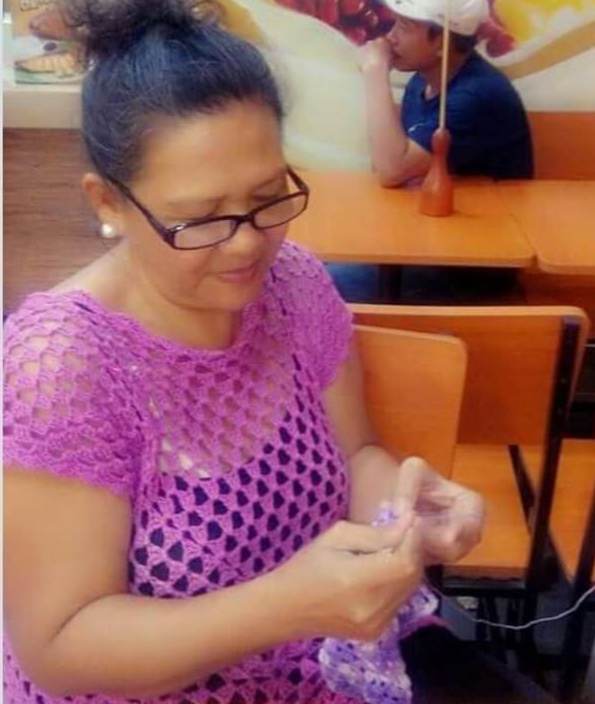 Name: Judy D. Cimafranca
Age: 61yrs old
Other hobby: Photography and Blogging
Address: Lapu-lapu City
IG
https://www.instagram.com/judycims
fb
Where/how did you learn crochet?
I learned how to crochet from my mother, Nanay Dora. She accepted orders since I was in elementary grade. Our house was full of crocheted items like curtains, doily, pillow case, our dining table, too. Also, I learned it from my aunties, my father side.
In 1960's to 1970's, almost all Filipino houses the curtains were crocheted, filet stitch. The famous designs were the peacock and the waterbearer that can cover the room doors and windows. I can vividly remember my Aunt Gloria and Aunt Menang exchanged patterns.
Why did you love to crochet? When I was young about 12yrs old my mother made a yellow pineapple dress she copied the design from Madonna Magazines that was the popular crochet mag at that time.
My mother was excited to finished my dress, when done, I detest wearing it because I was tomboyish that time. When I wore that dress ho my I was really a lady, which I didn't like. So, I exchanged it for another dress of my auntie Telly, her sister, which was really dissapointing on my mother's part. But, I didn't realize that time.
I started loving this craft when I was married already during my pregnancy days, I had 8, hehehe...to address the boredom.
I was seriously into crochet when Hubby was out of work, it helped us on our daily needs.
I produced crocheted ref towels and crocheted roses sold them by the dozens using still same acrylic yarns as today.
My most fave project that I did..was my Red pineapple top because it was a pineapple granny and it was fun to join the pineapple squares as I go...
Below picture was the output after frogging the shoulder and sleeves...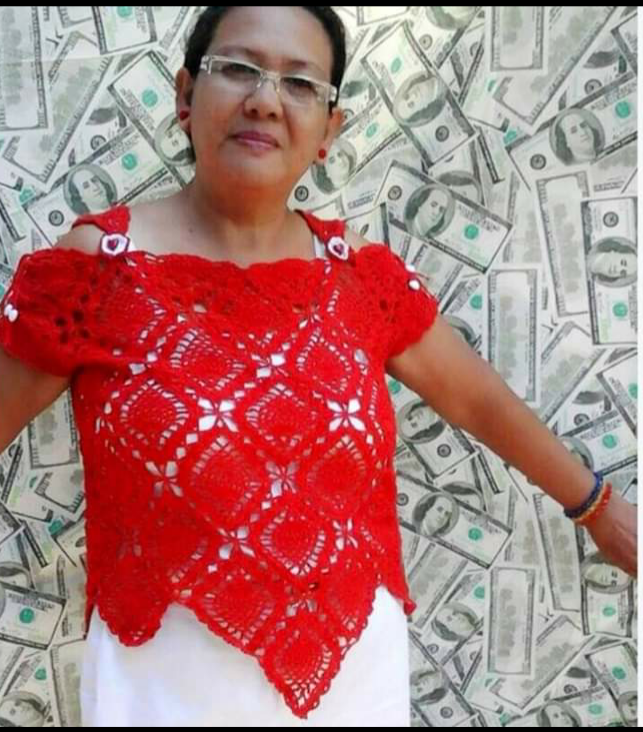 This was the original design but hubby didn't approved it...damn hahaha...the disadvantage of having a kj hubby!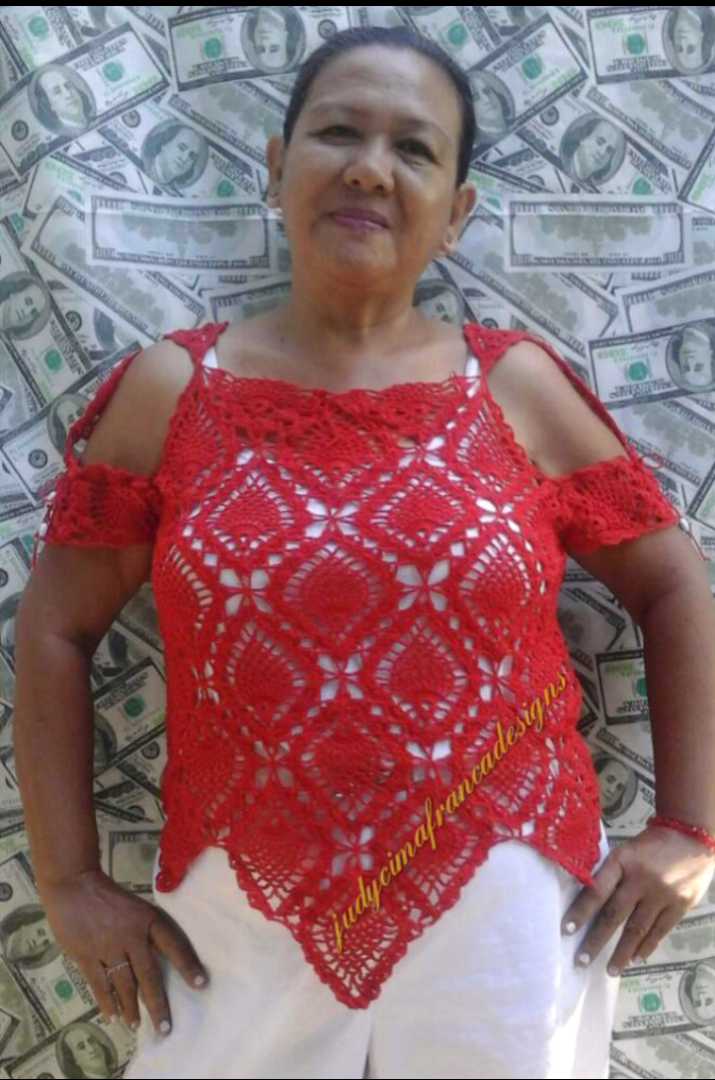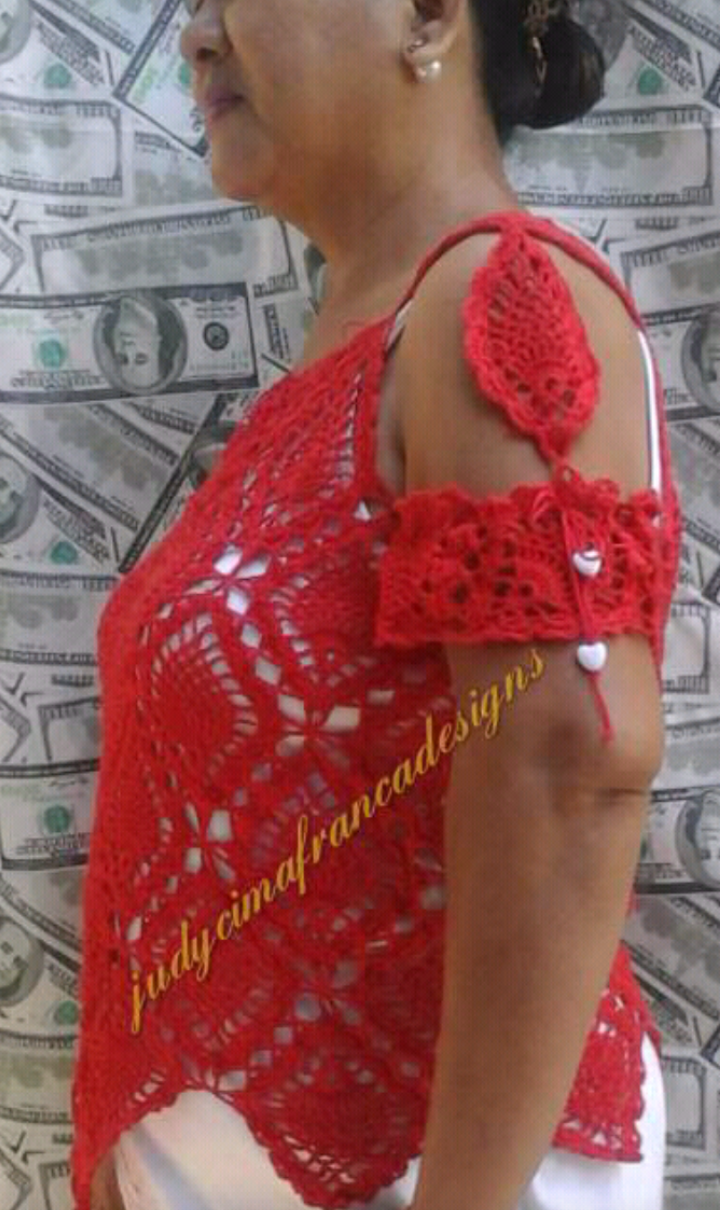 Just until here, tomorrow I will be posting part 2...for I panicked about the Huawei Users News, for I am one of them.
I will secure first important keys and transfer maybe to hubby's laptop. Am using HuaweiY5 android phone.
Be back guys!
Thanks for dropping by...
Manifesting: "I AM...NOW, HEALTHY AND FINANCIALLY ABUNDANT, SO IT IS...SO BE IT."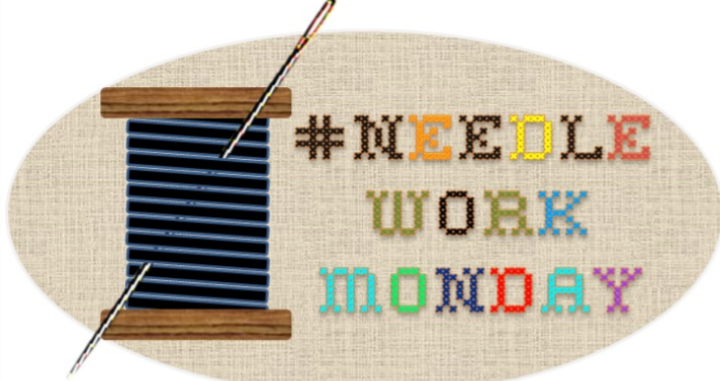 Thanks to @crosheille for this day where needlework enthusiast of Steemit meet and hosts @muscara @shanibeer @marblely.
This is an Invitation to join #ccc for Guaranteed 👍 Daily Income 💵 and Payout 💸 for Newbies (2.0) 🐟 🐜 🐛 in #ccc 👣 and Follow 👣 the Honor Code 🏅 - the Creed (Conditions and Limits Inside)
AND
the latest update <<< please click to read.
Always grateful to @mers and @otom for sharing the goodness of Steemit!
Including @ankarlie and @annelaurie
And, @mermaidvampire for helping planktons through her games and planktontokens...
join us here...
Posted using Partiko Android