I still need to serve dinner (and other meals) out of my pantry.
At the moment it gets harder, quess I am less creative, not in the mood... the pantry is not empty yet so I will not go shopping for food.
First problem...
What snack/food will I give my children with them to school for the rest of this week?
They did not have had breakfast (one is complaining about being fat).
I made a chocolate cake.
I used:
275 gr flour
300 gr sugar
bit salt
1 bag vanilla sugar
140 gr sunflower oil
40 gr cocoa
some baking pouder
350 ml water Stirred it all together,
oven 180 degrees Celsius (360 F)
40-60 minutes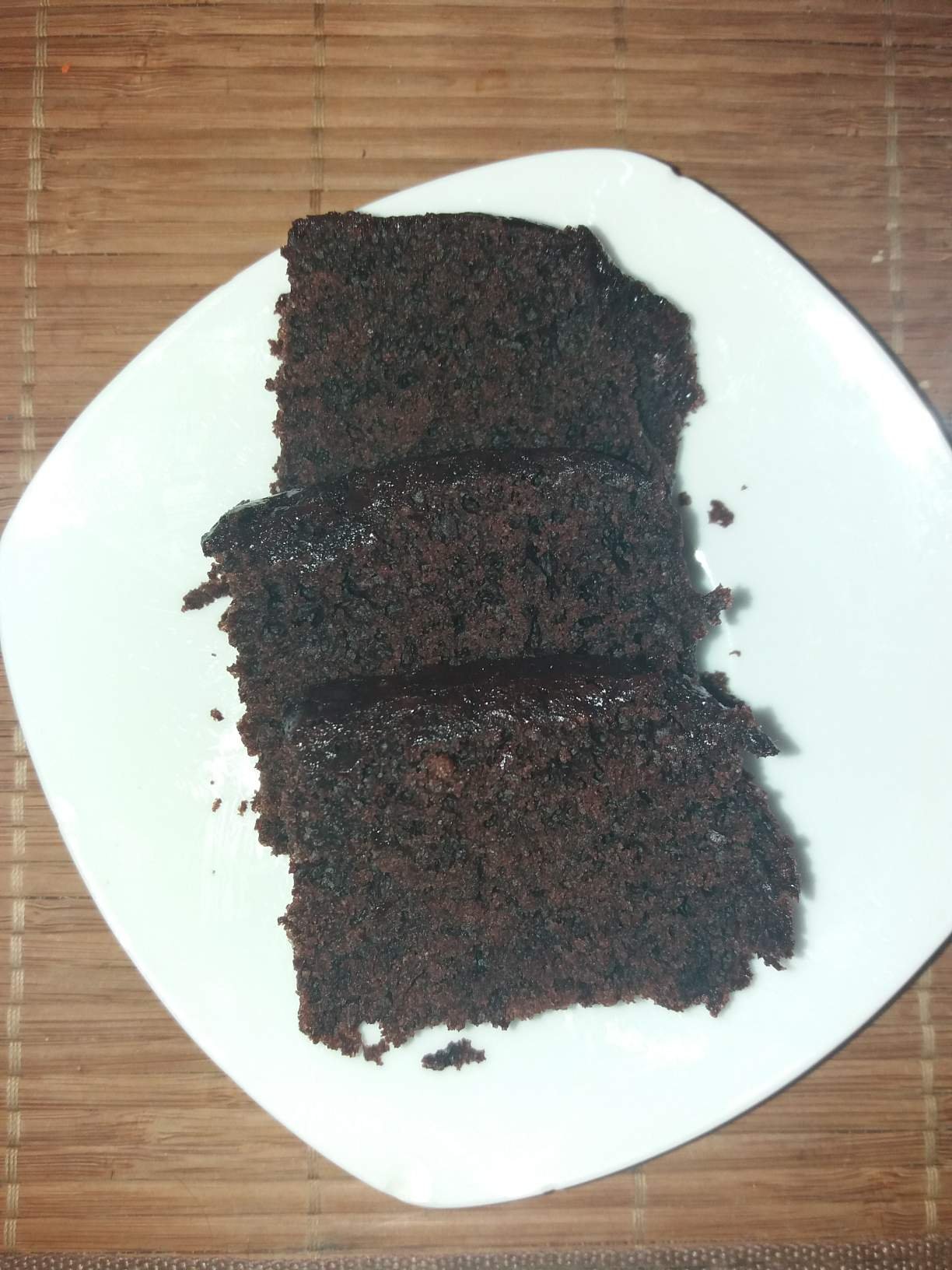 It is enough for the rest of the week, if you slice it differently you have brownies. I did not use: butter, milk or eggs so it is vegan as well.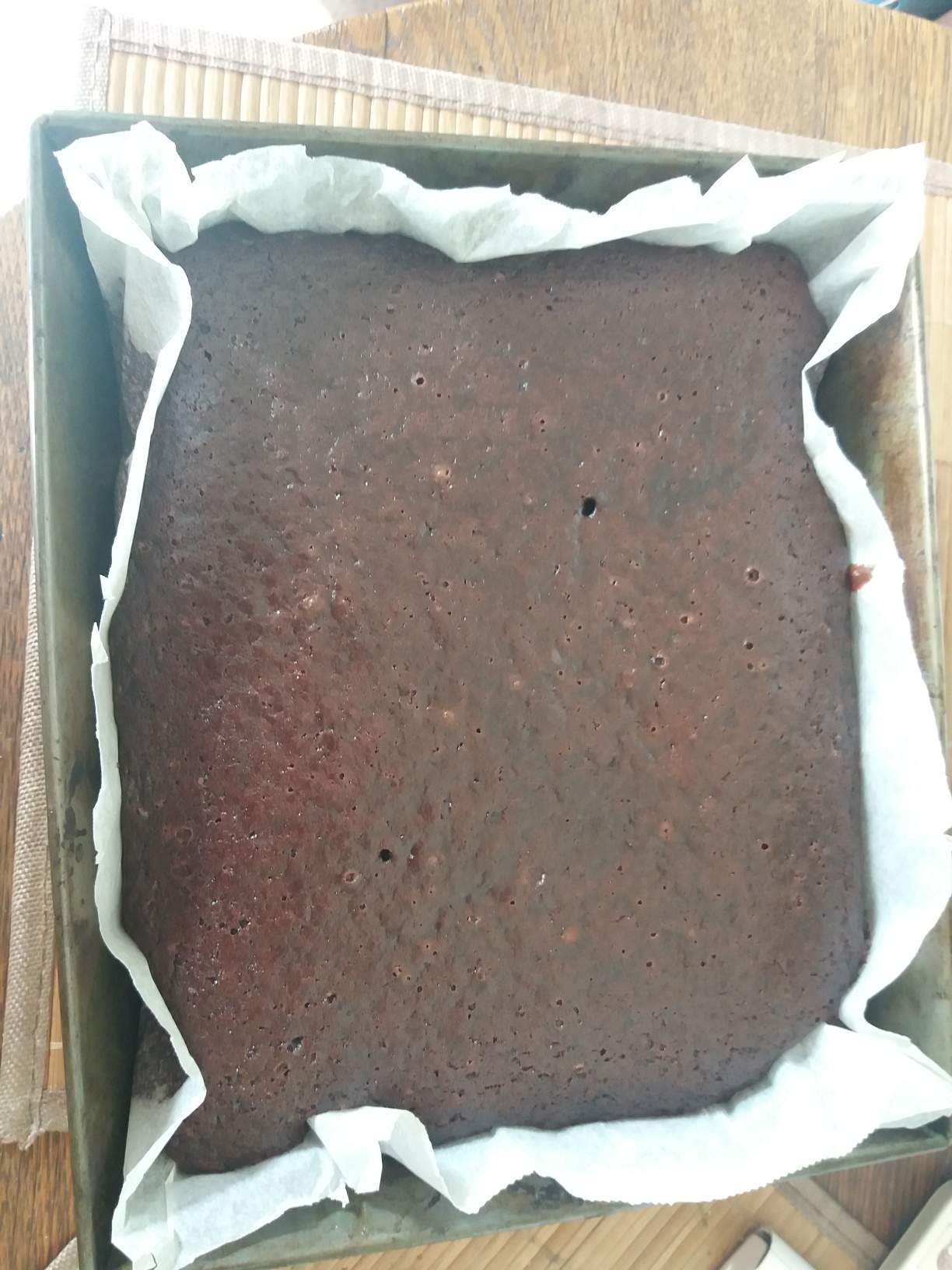 Since we can not live on chocolate cake only (well we could) I had to dive into the pantry again.
For dinner we had:
rice
peas and carrots for the kids and
peanut sauce
Peanutbutter is not expensive so I always have some pots in my pantry.
Out of peanutbutter you can make a great sauce and peanut soup as well. Since I do not have chicken at hand it is just the sauce this time.
To some spoons of peanutbutter I added:
water
garlic
soy sauce
sambal (red hot pepper)
tomato ketchup How much you use depends on your personal taste.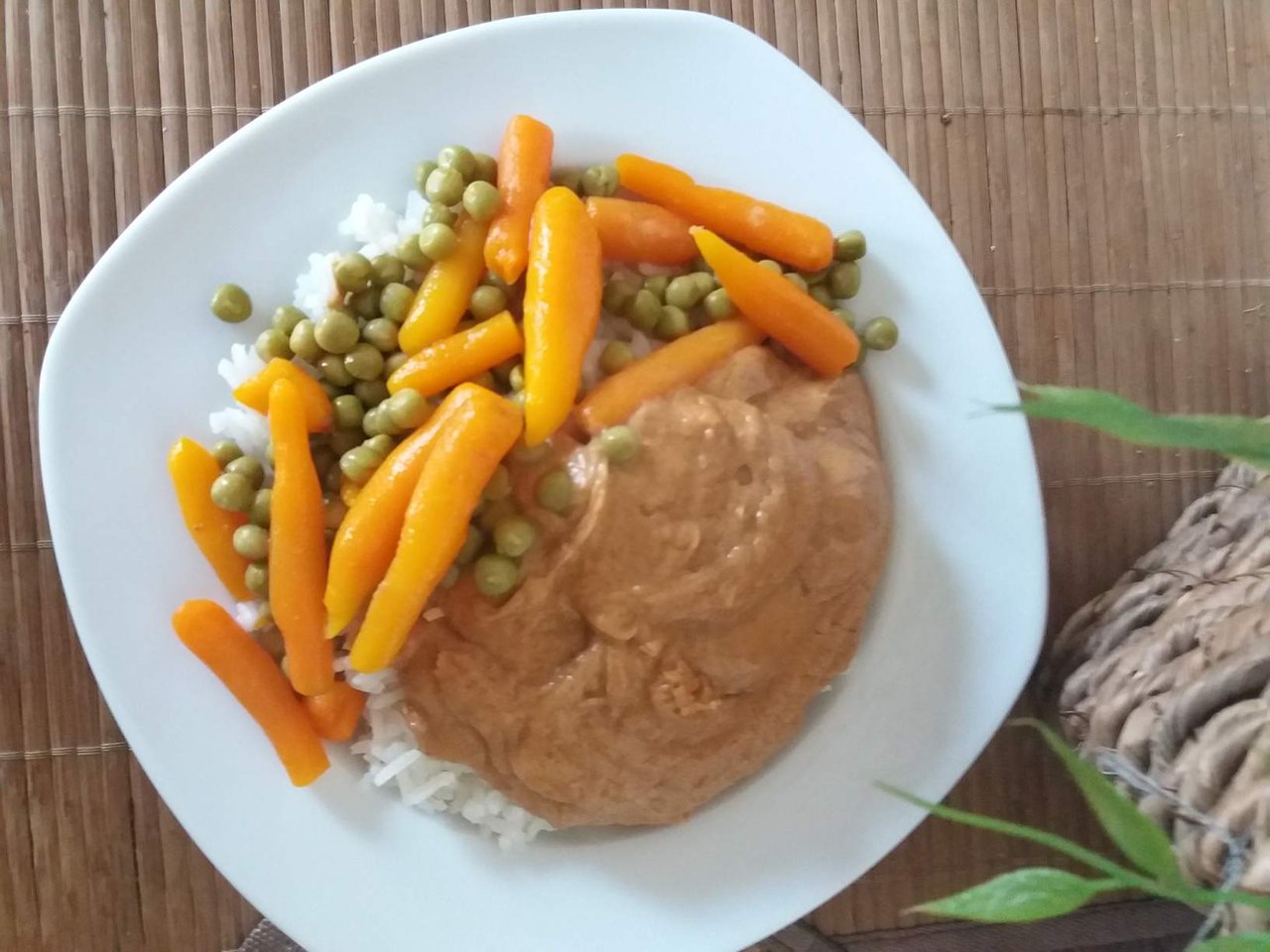 All pictures are made by me with my smartphone Samsung J5.
Posted using Partiko Android