Introduction
Some years ago blockchain have being proofing to be the most important to every individuals who believes in the online payment and transaction and we all know that the goal of blockchain is to allow digital information to be recorded and distributed, but not edited in all ramifications because people we want to see how there business is going smoothly in the blockchain. When dealing with blockchain as a whole, there is need for business to deal with one exchange service or the other. there are many exchanger that you can use to trade your different coin on the blockchain but with the helps of kyber network you can trade or swap any tokens or any cryptocurrencies.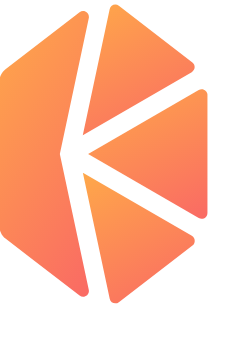 What is kyber network?
Kyber is an on-chain liquidity protocol that aggregates liquidity from a wide range of reserves, powering instant and secure token exchange in any decentralized application. It enables a wide range of decentralized use cases by allowing wallets, websites, and applications to integrate instant token exchange directly into the application logic. With researve kyber, they provide liquidity for Kyber-integrated applications and anyone can operate as a Kyber reserve to earn spreads on transactions and make your tokens available and liquid for users, DApps, and financial platforms in the ecosystem. Keyber is currently rank 20th in stateofdapps.
What are the goals of kyber network?
The goals of kyber is to build a world where you can use any tokens of your choice and to swap token from developers to the end user within a short period of time.
When was it introduce?
It was launched in 26th of June 2017 and was later updated in 25th of February 2019 and with Yaron Velner, Loi luu, and Victor Tran for being the authors and since when it was launched it has a total 6494 active user on the platform.
Which token can be traded?

Kyber Support a wide range of currencies such as PAX, CTD, OMG, EOS, MCO, BIX, MANA and POWR and it uses the Kyber Network Token (KNC) to run its reserves and transactions and when dealing with them, they rewards you with some token but only when they know you as active users.
Source
How to register on kyber network?
You can register on there website by log in here then click on register or sign in and you will be required to fill a form and after you fill it with your email address and password then you click submit and they will send you a confirmation code to activate your account and after it has being confirm, then you can log in with your email address and your password.
See the screenshot below: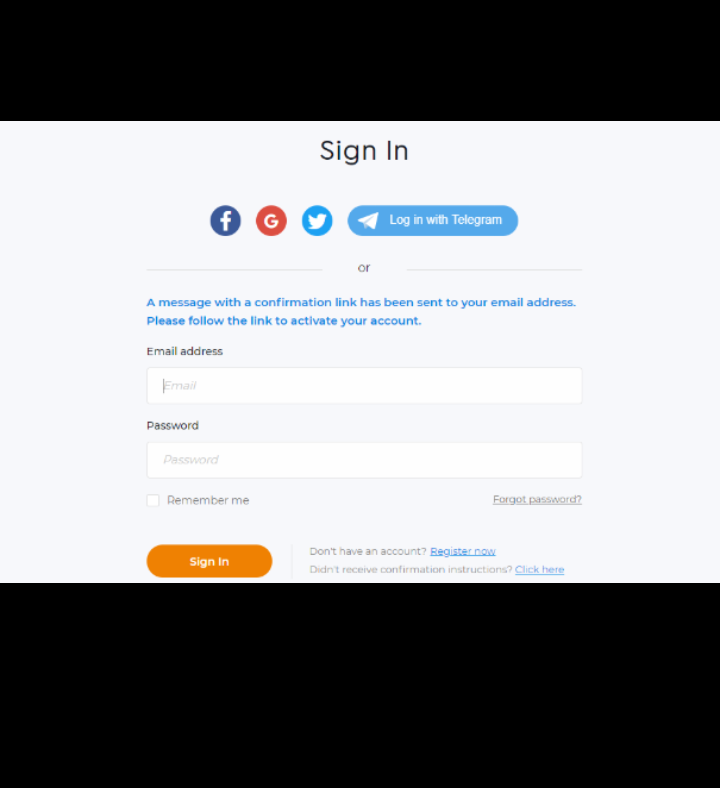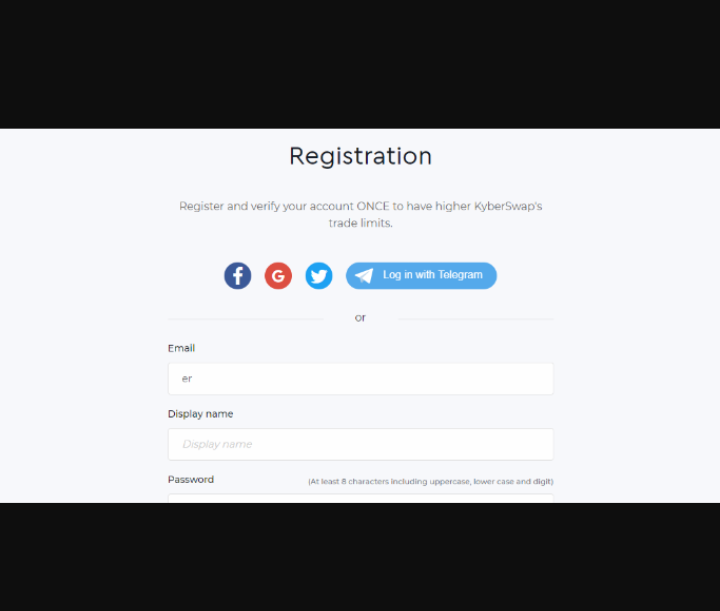 after a successful registration in there website, then you can swap and transfer token to other wallet using KNC token without any form of difficulties or any problems with your token.
below is the screenshot of swap token page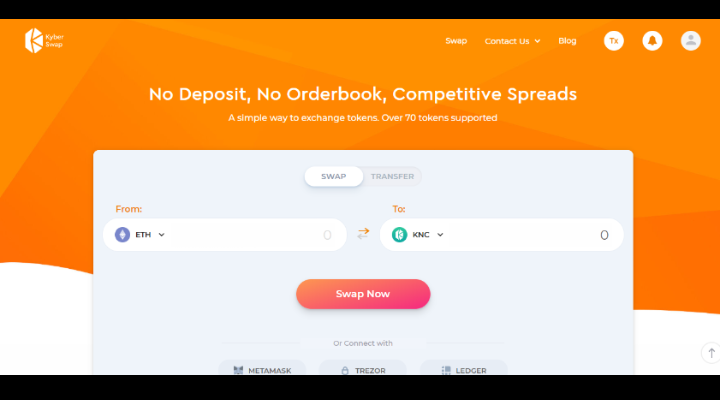 What are the features of kyber network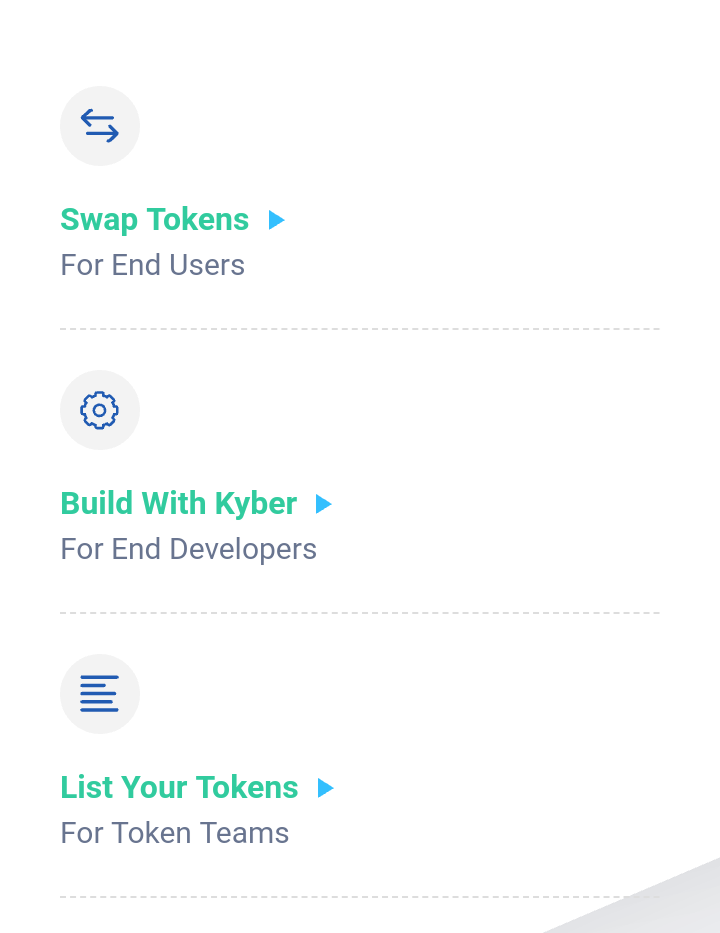 Swap token
Build with kyber for developers
List your token for token teams.
All this features work hand in hand to helps both the users and the developers to move network to the next level like swap token which token can be swapped directly on website and wallet power by kyber and for build with kyber it website and application to exchange token instantly into application logic and many more.
Conclusion
Kyber is one of the best exchange dapp among the various exchange dapps, it allows the users to enjoy a great service when it comes to exchange of any cryptocurrencies and it is very simple and easy uses and also they have a great features that works for both the users and the developers. with kyber network all the problems exchange of various token have being solved.
Recommendation
I will like to recommend that the others service by swap network such as promo codes, live price and chats and analytics should be taking into account within a short period of time
I will also like to recommend that the tradition token i.e bitcoin should be added in order to gain more people who are into a trading of bitcoin so that they have the highest market share among the others of exchange dapps.
Rating
If I'm to rate the kyber networkApp 4.5 I will be excited to make it 5 but for everything that deal with human creativity, there wont be a total perfection in everything, so I give it 4.5 out of 5
For more information on #kyber network,
https://kyber.network/?utm_source=StateOfTheDApps#reserve-on-kyber
Disclaimer:Images used are properties of kyber network and are only used for the sole purpose of this review
Posted using Partiko Android