Introduction
Some years ago Steem blockchains was designed just to give some power to the people expecially those who has knowledge, talents and experience about cryptocurrencies through out the world but they don't have money to invest in it, but when the steem blockchains was introduced, it comes with a lot of difference activities that individual who has talents and skills can engage in it in one way or the other and with a lot of reawards, all you need to do is to have devices that can connect with the network and a successfully confirm the transaction of your sign up before it's able to be processed and basically you have access to your account before one or two weeks.
With a lot of difference activities on the steem blockchain, I will like to explain one of the great platform that allow you to to share some of your favorite images, photography that built on the steem decentralized platform which is ranked 158th on #stateofthedapps at here and which is STEEPSHOT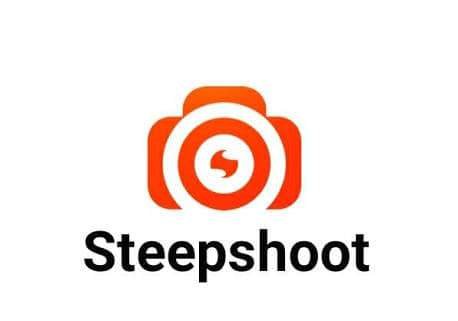 What is steepshot?
It is a platform that allows you to share most of images or photography on there website and with rewards either with steem or sbd. It allows the user to share there travel experience with a lot of difference images on the ways to travel and get rewards when doing the activities.
What are the procedures to get started?
To be able to part of this system (steepshot) all you have to do is first of all register on the steem blockchain to get started and just visit www.steemit.com and click signup click and Wait for your keys, it might take days or weeks, but if you want to get quick access to account,you can visit @d-oracle for immediate sign up with sum fees attached.
Then when your registration is complete, log in to the steepshot, input your posting keys and username through steemconnect, it will log you in.
screenshot attached below: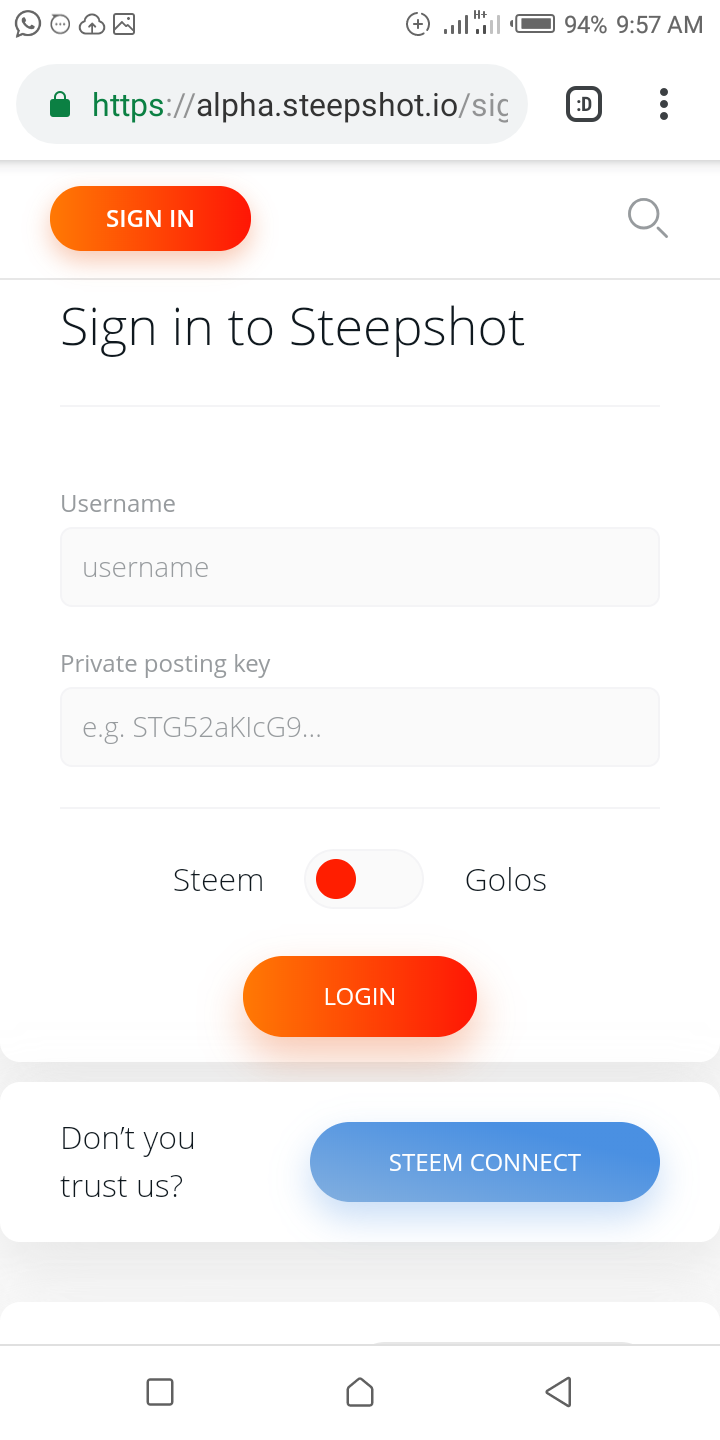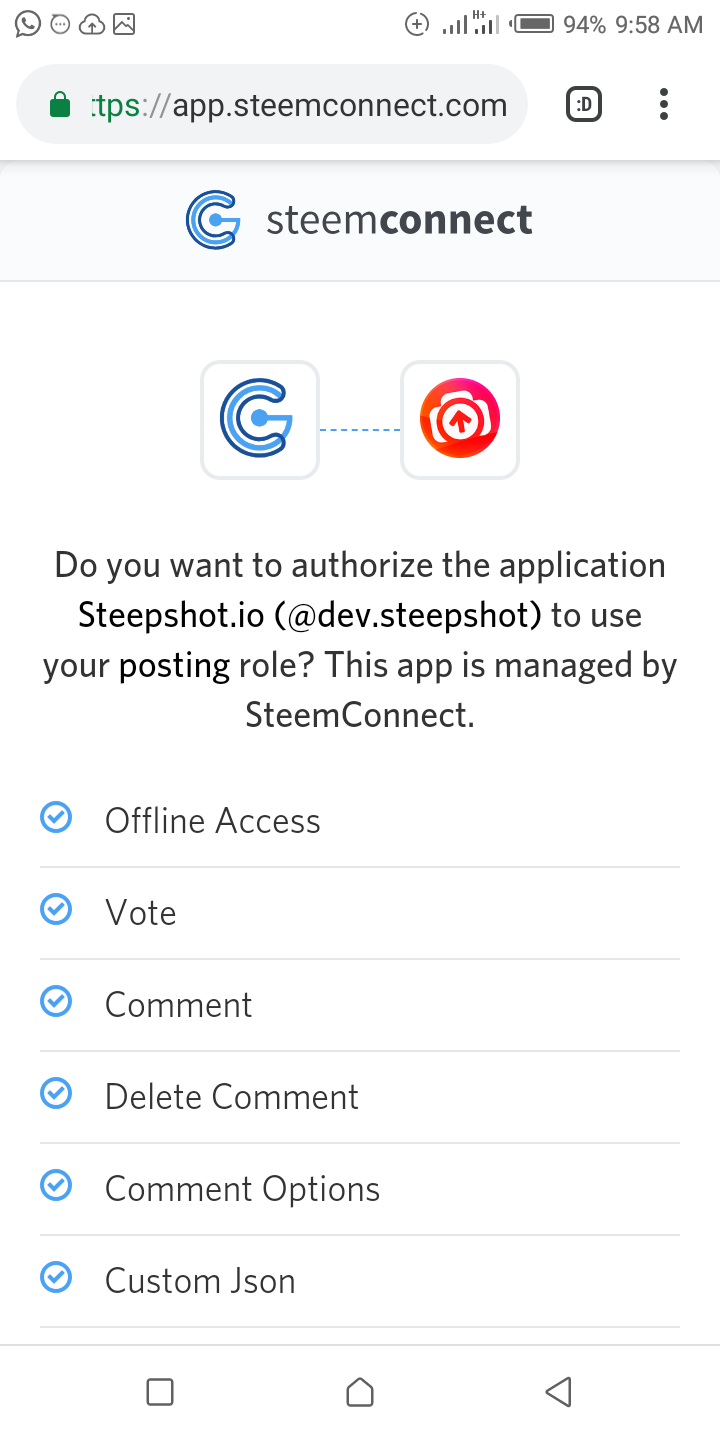 How can we post on steepshot?
Steepshot have a very simple pages that allow you to post your images or photograph and it's very easy to connect to the dapp. It is very easy to post any kind of photograph through the platform, all you have to do is to click the creat post, then it will take to a sub page that allow you to type your post, your images, photos and and others tags
screenshot below: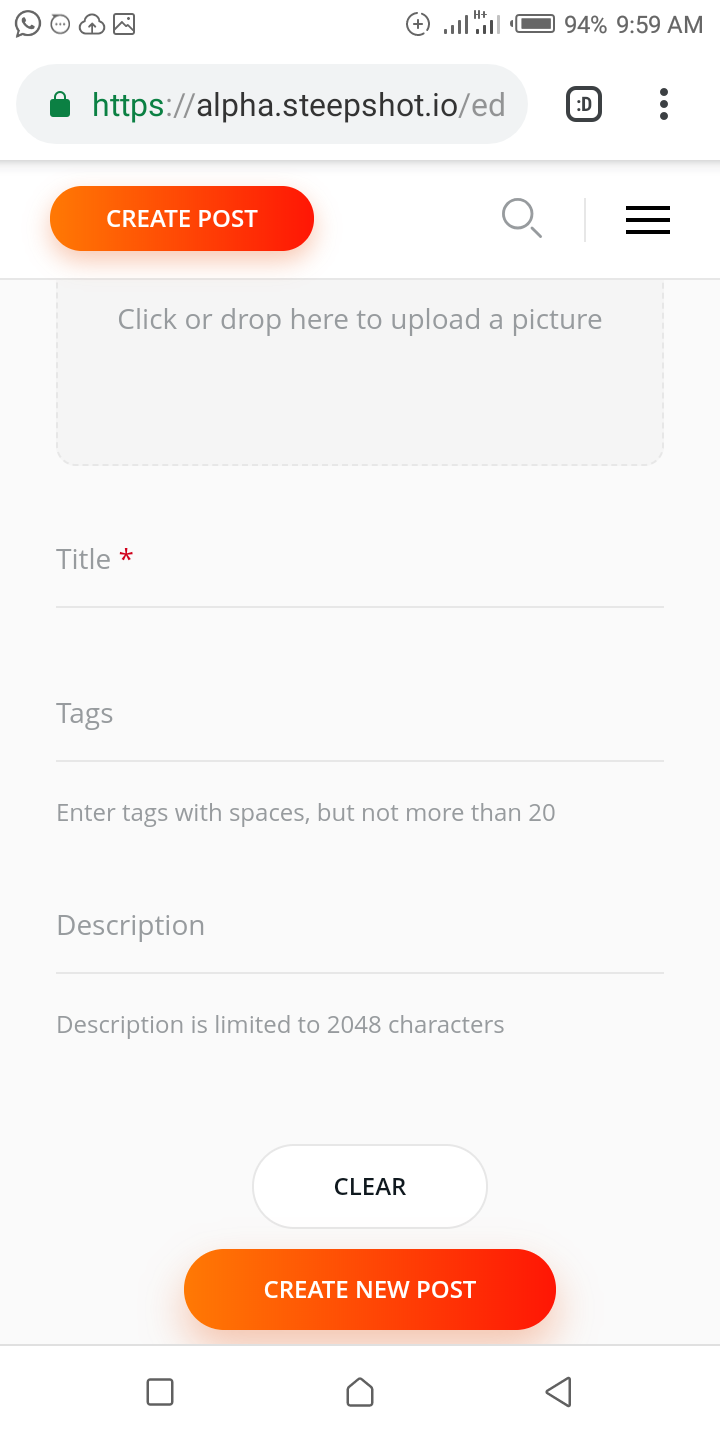 what are the basic features on steepshot?
Some of the basic features in the website include of this following:
Profile
Feed
Browser
Wallet
Setting
Logout
With this features you will find it more easily to have access to your account and with profile show details about your account like your name, steem, sbd and some other basic while feed and browser let you know know about the new post share by the users and wallet and setting tell you the amount of steem or sbd you have and how you can set your vote power and many more and finally you may log out when you are through with your posting.
Below are the screenshot of the features: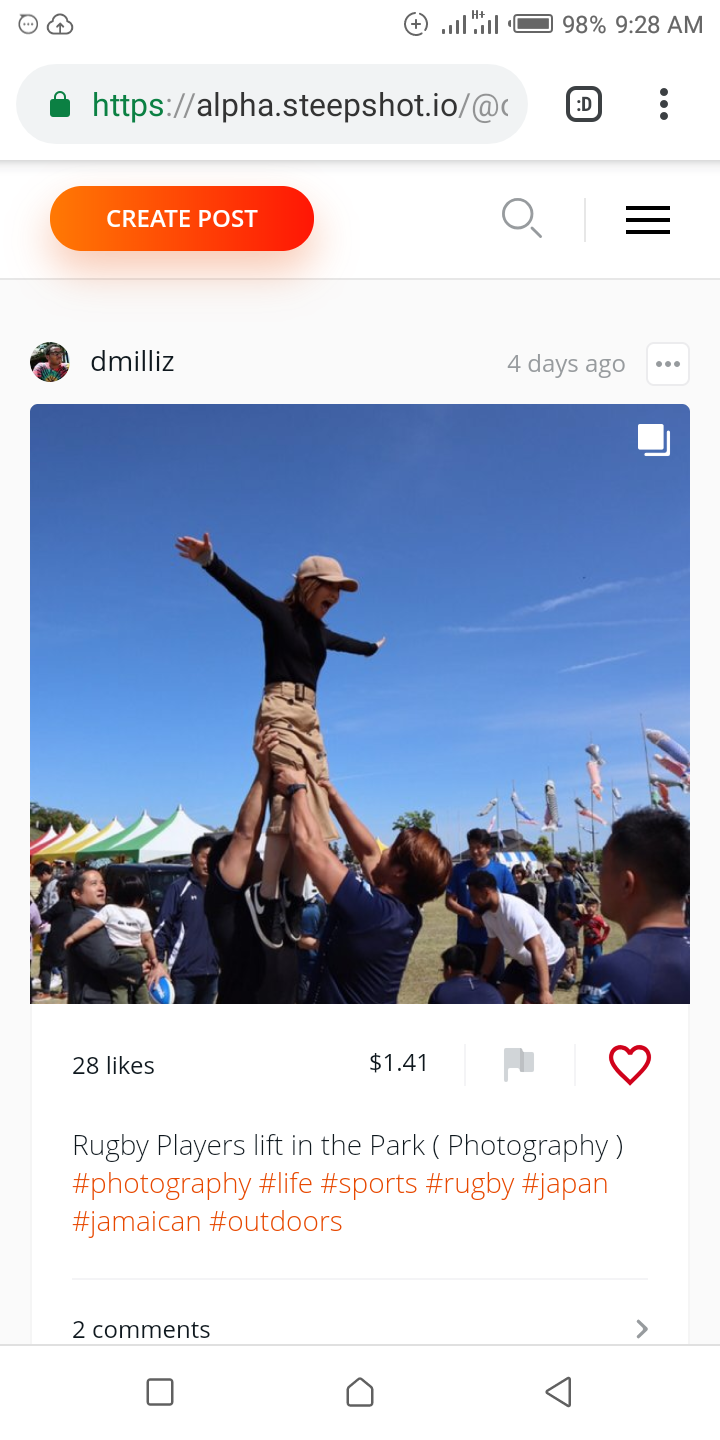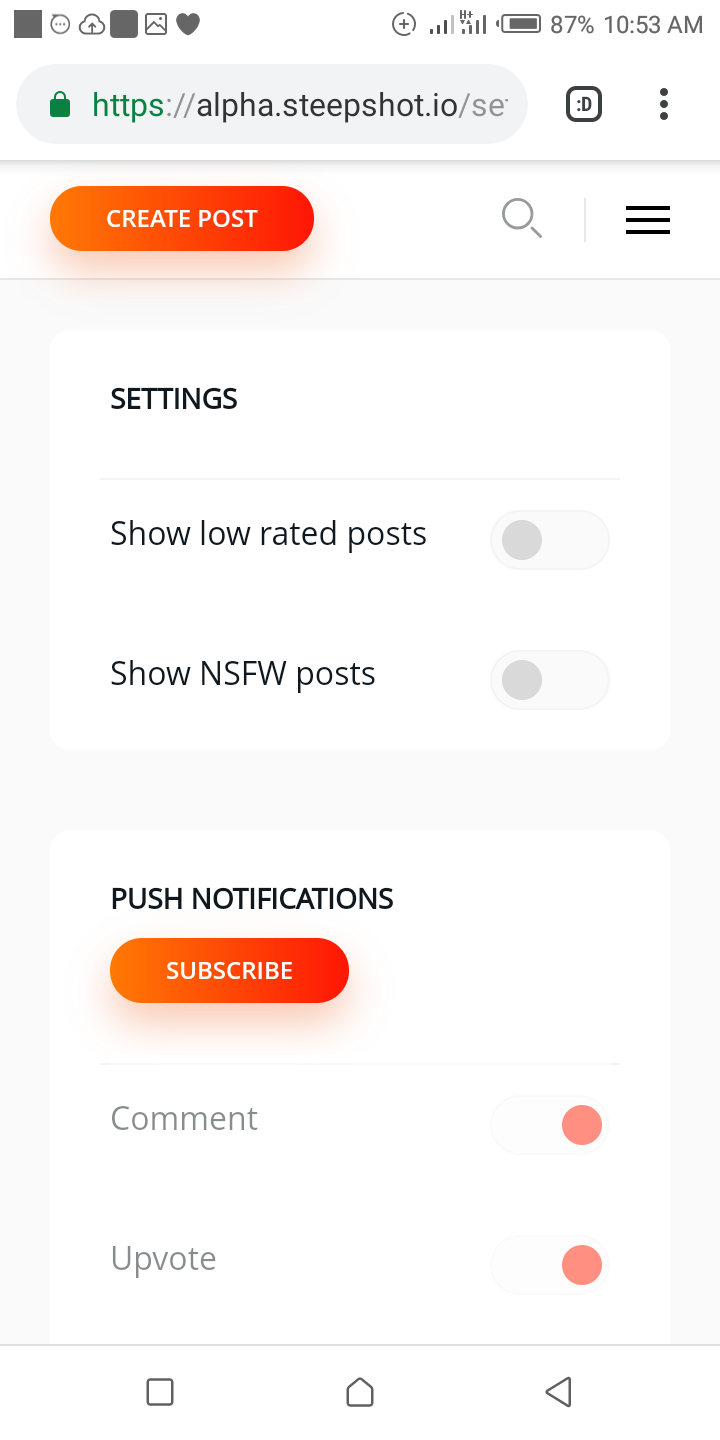 In conclusion
Steepshot is a platform that designed for the individual who has passion for images and photography and it all about people who love taking pictures when traveling for an excursion and for them to share there experience to the steem blockchain, they all need to join steepshot to gain popularity and at the same time to earn a lot of rewards.
Recommendation
I huge everyone in the steem blockchains who has passion for images or photographers and people who likes to showcase there travel experience to make use of steepshot and believes me by doing that you are taking your travel experience to the next level.
Rating
If I'm to rate the @steepshot App 4, I will be excited to make it 5 but for everything that deal with human creativity, it can not be a total perfection, so I give it 4 out of 5
For more information on #steepshot,
Disclaimer:Images used are properties of #steepshot and are only used for the sole purpose of this review.
Posted using Partiko Android