Yay! It's the weekend!!! So that can really only mean ONE THING!!
Each week @mariannewest gives three #freewrite prompts and you have to write for five minutes using each prompt - but no cheating and looking at the next prompt UNTIL you have finished with the first one!
You can find this weeks first prompt here: https://steemit.com/freewrite/@mariannewest/weekend-freewrite-2-22-2019-part-1-the-first-sentence
…
I decided to watch my neighbour all the time. Dog poop on the lawn means I need to teach him a lesson. Dog poop on the path means I need to kill him.
Don't get me wrong, my neighbour doesn't have a dog. He hates all animals, I've seen him shooting at cats and squirrels with an airgun. But I have started taking instructions from dog poop. Dog poop on the way to work, go home and watch the telly. No dog poop on the way to work, get to the office and take a crap on the bosses desk.
I lost my job last week.
Mostly, my boss said, it was due to absence. But he also presented me with a bill for cleaning his desk. Anne, my wife, left me yesterday.
"You can't run your life by dog poop," she said, standing at the door, suitcase in hand.
"I think you should take a cab," I said. "The dog poop on the road, outside number 34 suggests it might be unsafe to drive today."
She huffed and left. Len, my neighbour was watching me from the safety of his garden. He had a smile on his face. The dog poop on my lawn told me I should watch him more carefully.
...
Congratulations for ranking in the top 20. Your reward is a smack in the mouth.
I stared at the piece of paper, stuck in a massive dog poop that was sitting on the doorstep. Why would someone do that? It could only mean one thing, they were on to me.
Len, the neighbour, was mowing his lawn again. But I knew differently. That lawn didn't need mowing.
Not again. He was watching me. Had he put the dog poop on the doorstep? But why the note? In what was I ranking in the top 20? Neighbours? Readers of dog poop messages? Husbands? Employee of the month? I decided I needed to go to have a word with Len.
"Excuse me," I said, waving the scrap of dog poop stained paper in his face. "Did you leave me this?"
He wrinkled his nose, stepped back and told me to, "Fuck off, you weird little twat, or I'll shove this lawnmower up your arsehole and give your colon a haircut."
That stopped me. I wondered if my colon needed a haircut. I decided I needed to google it.
…
The trumpet was loud. I bought it to annoy Len. It wasn't loud enough to annoy him if I played it in my house, so I took it round to his house and stuck it through the cat flap (he has a cat flap to encourage them into the house, he told my wife once, then he skins them, eats them and makes a fetching hat out of the fur) and blew it long and hard.
Len opened the bedroom window and told me he was, "calling the police, fuckface. And if you are unlucky enough not to be arrested and put in jail, I'll be sticking that trumpet up your arse and blowing hard."
I laughed and told him I'd shit myself and the joke - and my crap - would be on him. He slammed the window shut and I walked back home. I didn't see the dog poop on the path until it was too late, I slipped banged my head on the paving stones and lost consciousness for a couple of minutes.
"Fucker," I thought. "Now I have to go and kill him." I went to the garage and grabbed a large hammer and a hacksaw and went back to Len's house. "Can you let me in?" I shouted. "The dog poop says you need to die."
He didn't open the door. The police came. They were very nice. They tell me they know a doctor who would be interested in what I have to say about dog poop.
"Great," I said. "Perhaps he could shave the hairs on my colon, too."
...
As usual I used themostdangerouswritingapp.com to write each five minute freewrite (and then tidied it up a bit in google docs afterwards):
…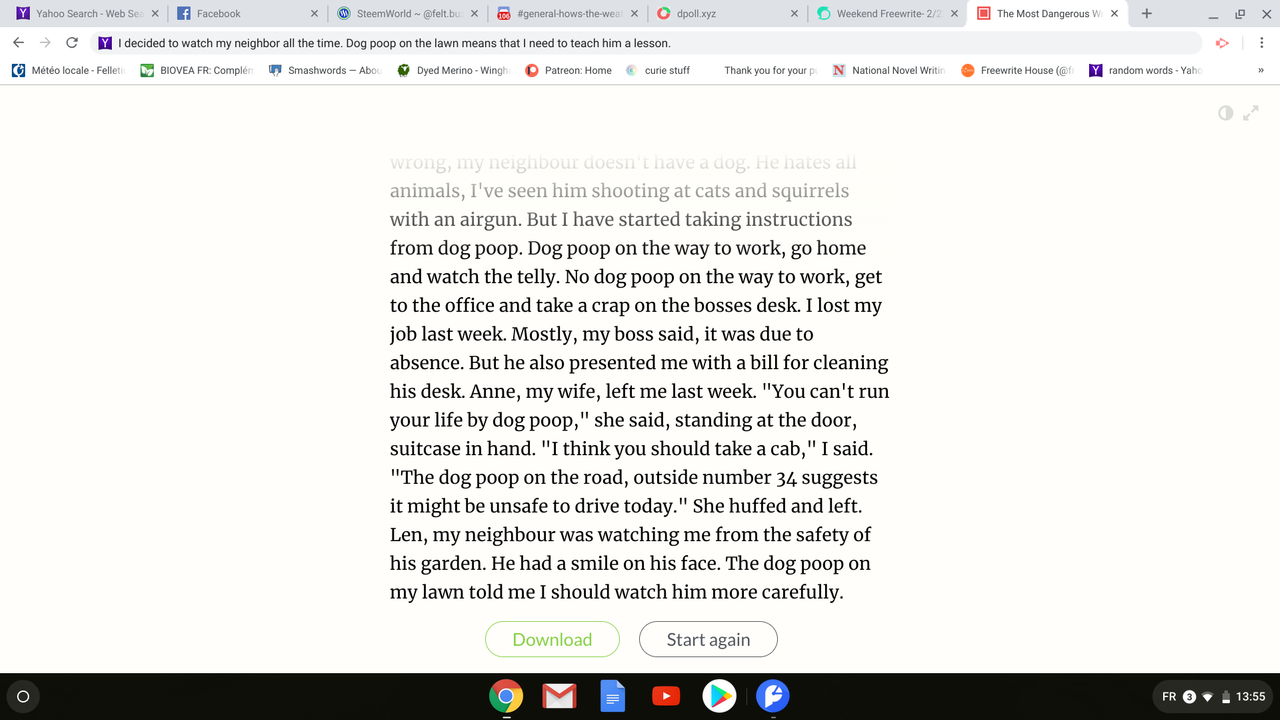 …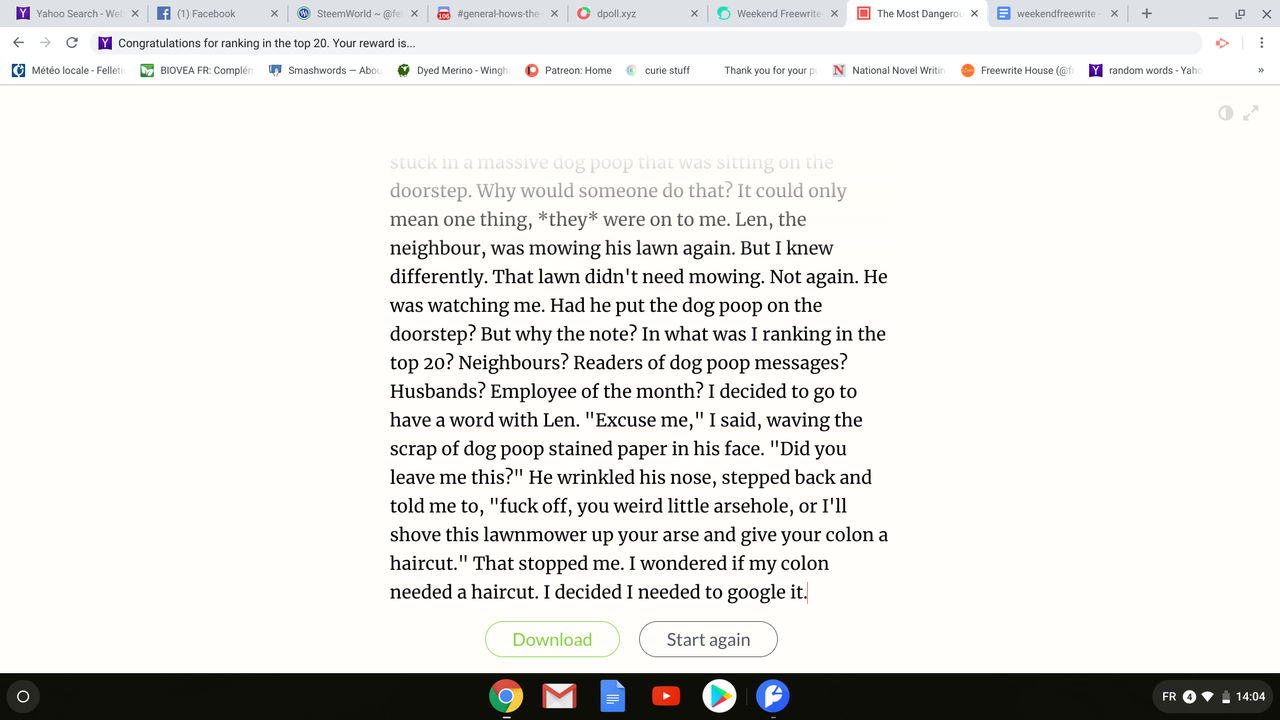 …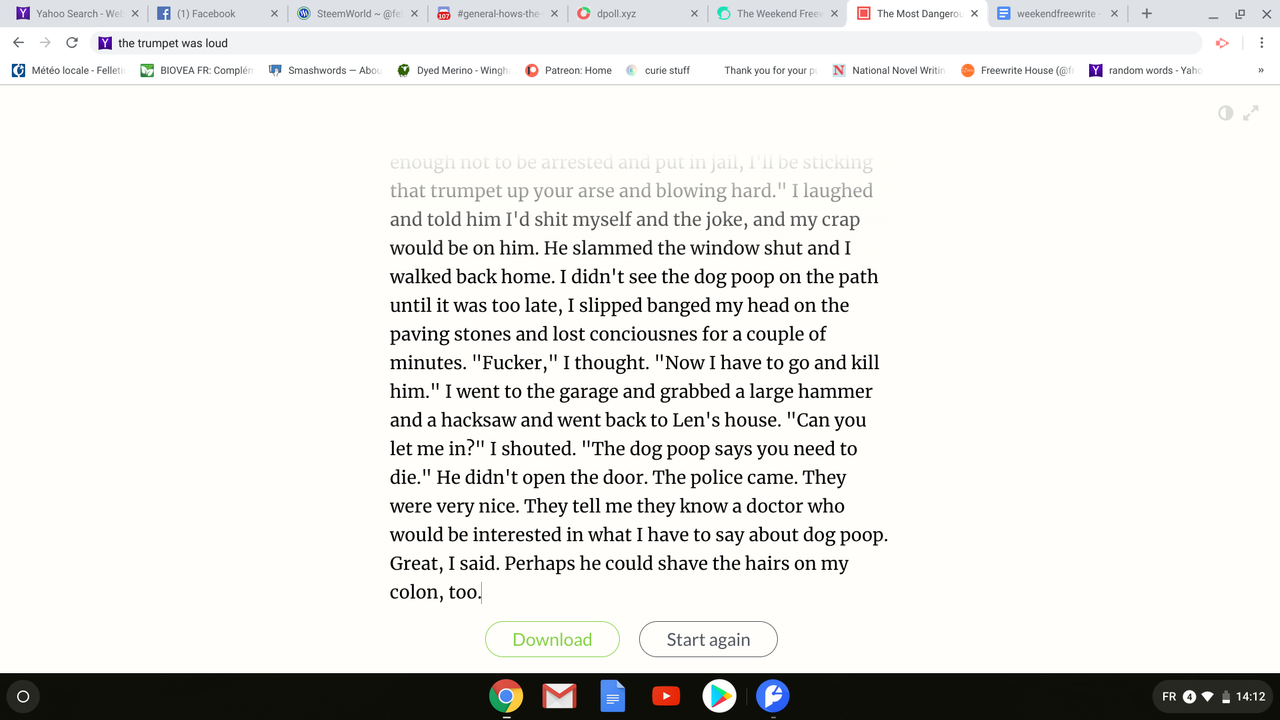 ...
...
@theycallmedan is doing it again, and this time he is delegating 20k steempower for a year.
There are lots of great steem projects nominated but I would like YOU to vote for ONE: @steemitbloggers (aka #powerhousecreatives.
They (we - I'm a member) are international and anyone can join as long as they are committed to steem, produce original posts and are dedicated in their support of other members.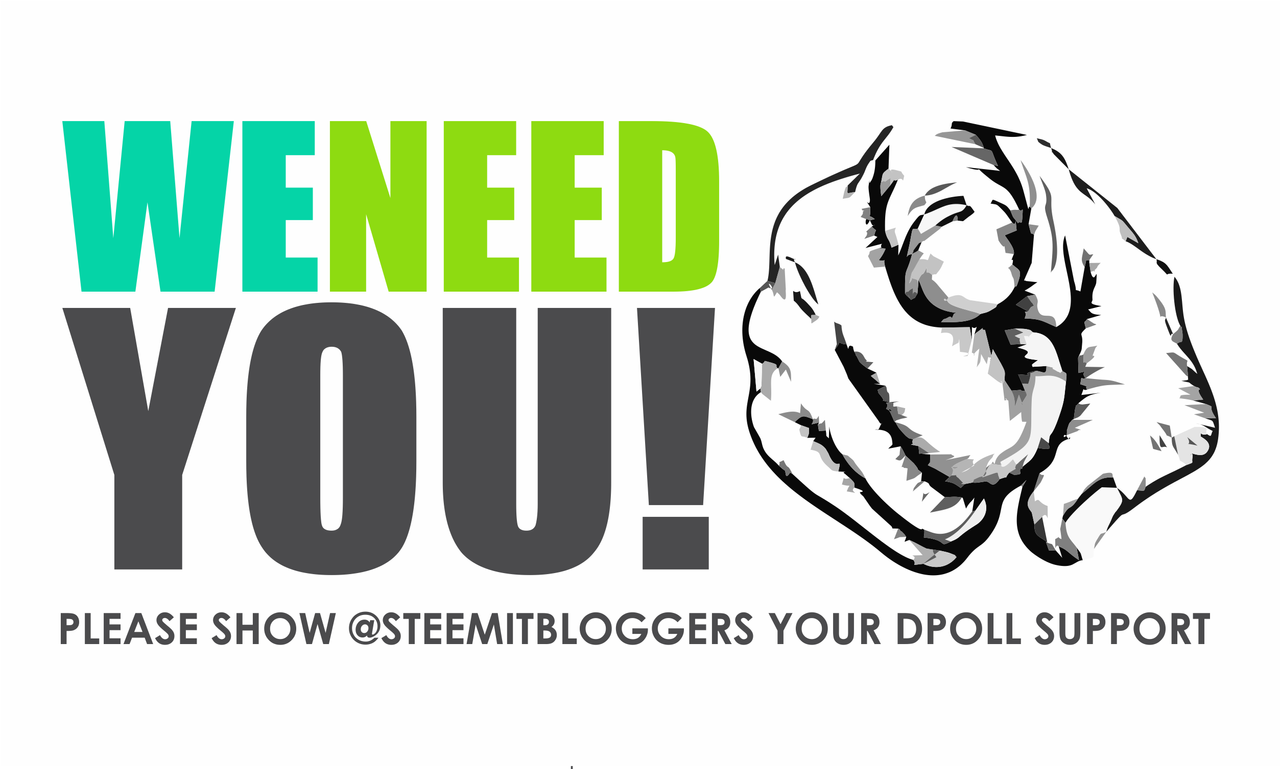 Please give us your support!
to vote you will find the link in this post:
https://steemit.com/dpoll/@theycallmedan/which-steem-project-should-i-delegate-20k-steempower-to-for-1-year
or you can go straight to the poll:
https://dpoll.xyz/detail/@theycallmedan/which-steem-project-should-i-delegate-20k-steempower-to-for-1-year/
Login using steemconnect and...
Thank you! Love you guys!
...
...
I use it ALL the time and love it
It's a mobile phone app, abd it's a great way to Steem, it costs you nothing to use, AND you earn Partiko points when you post, upvote or comment. These points can be traded for steem!
If you haven't used it yet use this referral link to get 2500 points when you download and make your first post: https://partiko.app/referral/felt.buzz
Disclosure: I get points too, if you use my link
...
...

@steemitbloggers has evolved! We are now the #PowerHouseCreatives
....

…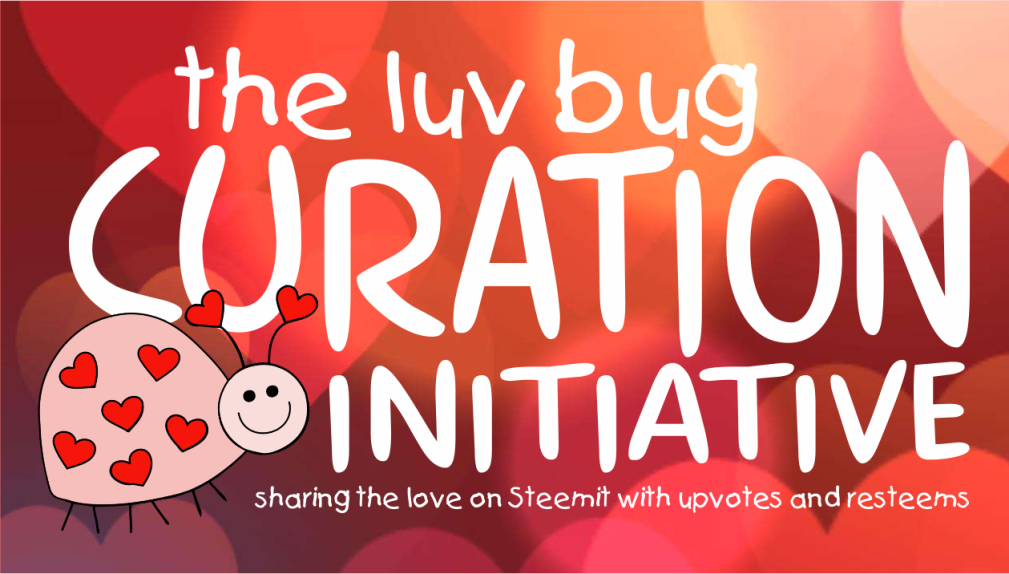 Do your posts need some more luv? Come and meet @theluvbug!
Resteems, and upvotes for quality posts!
…
Supporting the Steem Family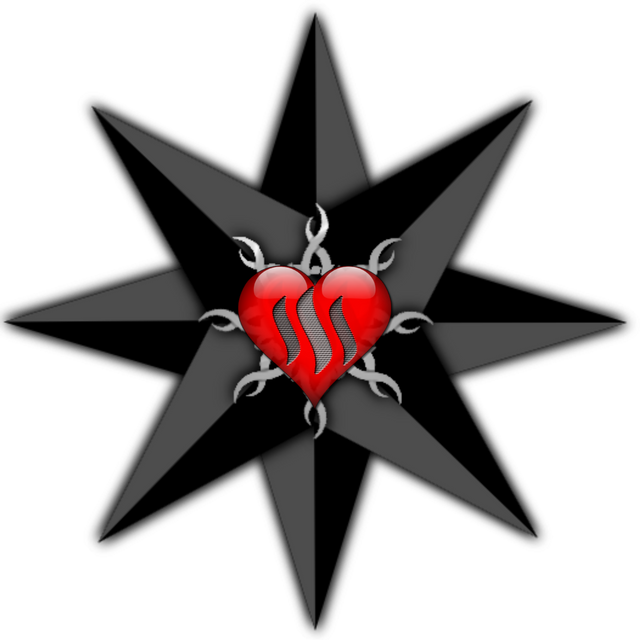 Join @thealliance
…
Join us at the Freewrite House for fun and games!!! Weekly drawing for SBI memberships and so much more!!

Posted using Partiko Android